What are the best instagrammable accommodations in San Diego? I have compiled a list of the most instagrammable place to stay if visiting San Diego.
Typically, I enjoy staying at 4 star or 5 star hotels when traveling. My main focus was creating content at unique places not saturated online. I also wanted places that all included parking. Parking fees per night in San Diego for most hotels are $30 to $50 dollars per night. My trip was 9 days long. My vacation was both in San Diego and Los Angeles, June 2021. Additionally, I rental a car for my trip.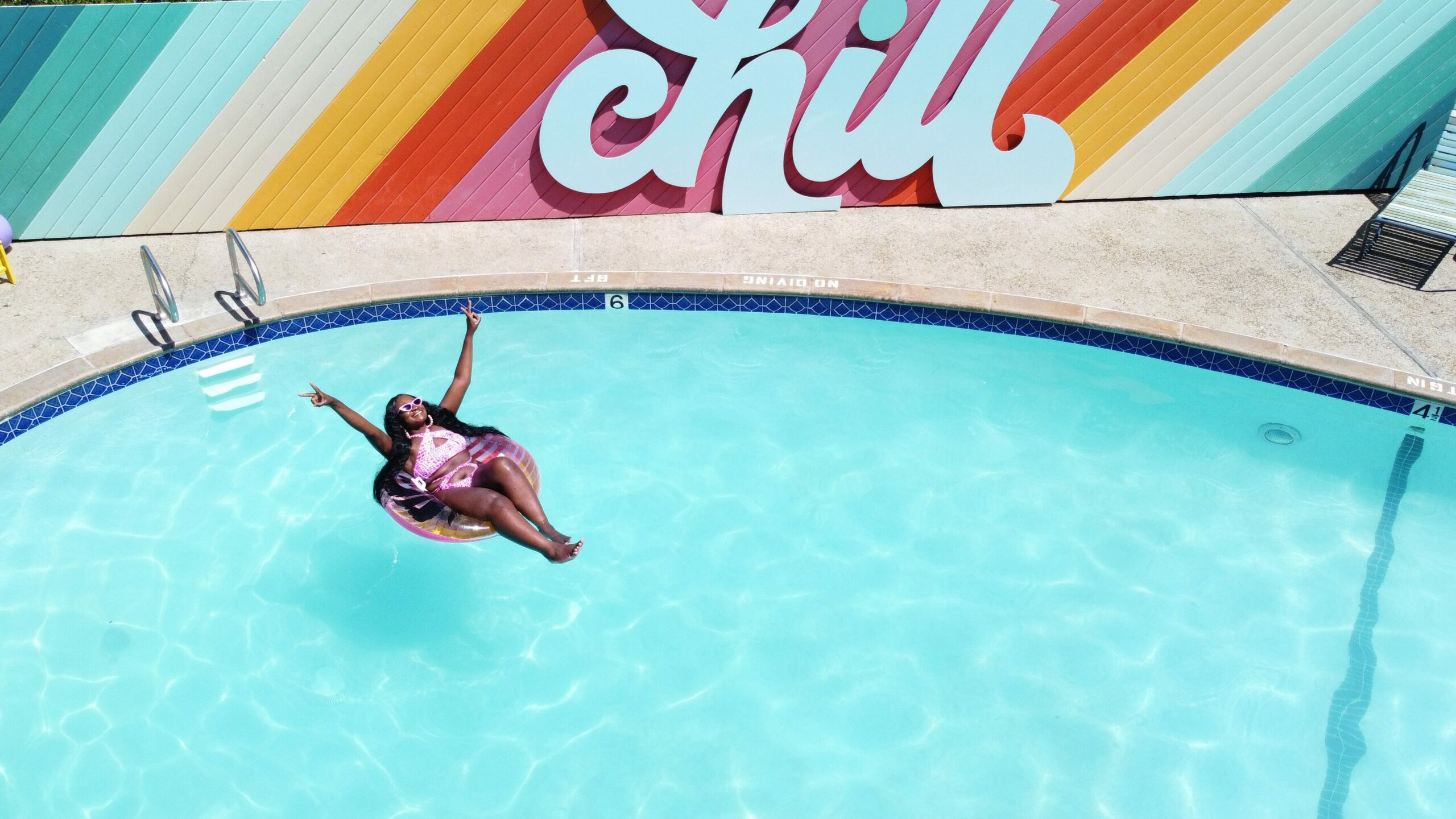 The best instagrammable accommodations in San Diego is The Rambler Motel Click Here. It is an instagram content oasis. You truly will be awestruck with how much content you can get at this hotel. Let me give you an honest review on if you should stay at this motel or not although it is the best instagrammable place to stay in San Diego.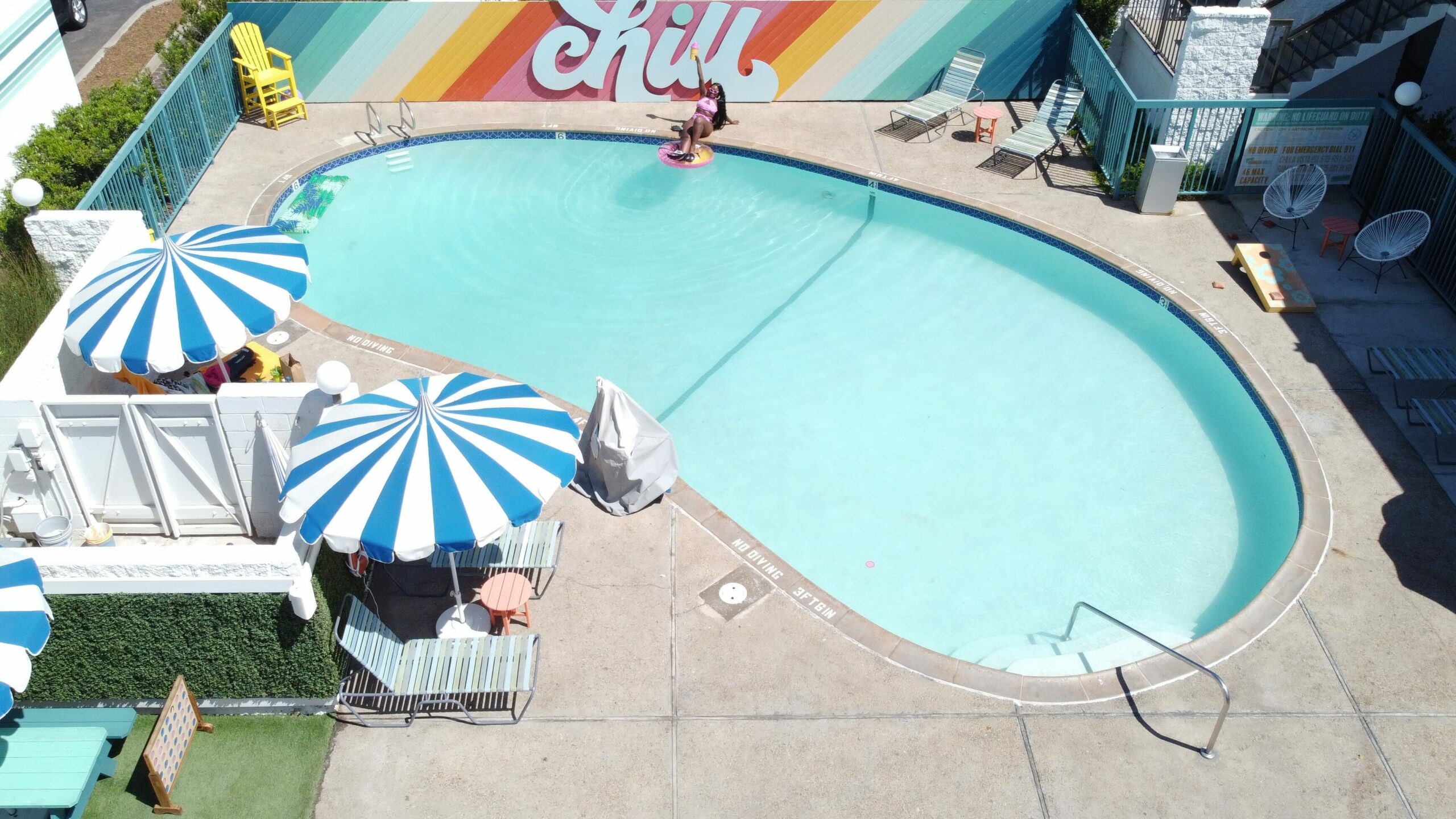 Best Location For Accommodations
The Rambler Motel is in Chula Vista, San Diego. You will find many eateries in Chula Vista, a mall, taco trucks, casinos, and one of a kind dessert experiences. It is approximately 20 minutes or less from ocean beach, pacific beach, and the gaslamp district. Therefore, it's in a great location.
Amenities at San Diego Accommodations
Let's talk about The Rambler Motel Itself. It truly felt like the type of accommodation that is representative of Southern California. The Rambler Motel underwent a renovation and motel name change. Now it has an instagram worthy feel. Each room color theme is different. My sister and i chose a pink room theme.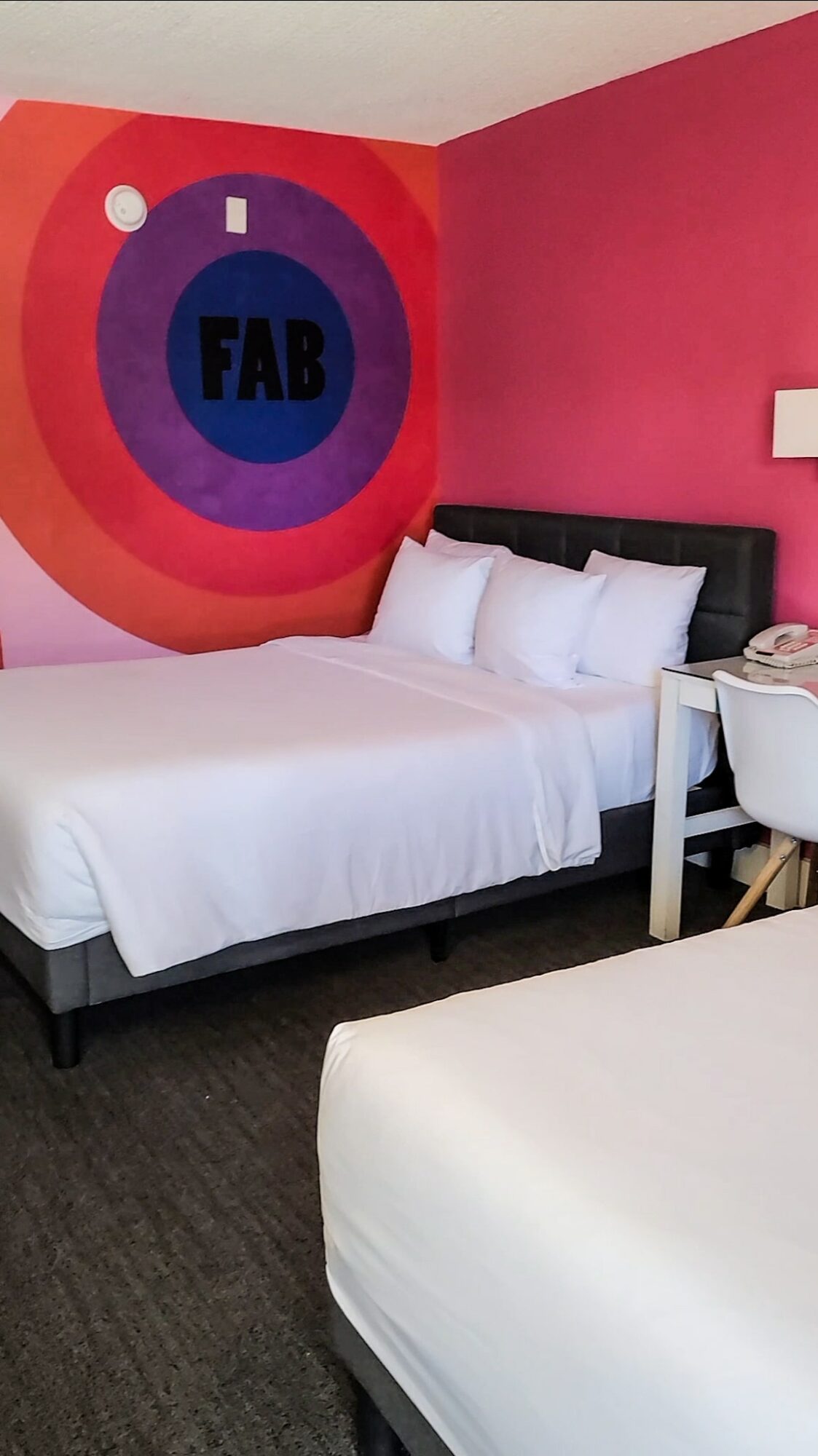 The Rambler Motel has a lot of unique seating accommodations in their lobby. The chairs are great for photo opportunities. There is also a shop to offer food, lots of fresh fruit, and coffee. Old fashion video games that you can play are in the Rambler motel lobby. There are also chairs with umbrellas outside of the lobby. You can sit and enjoy a meal.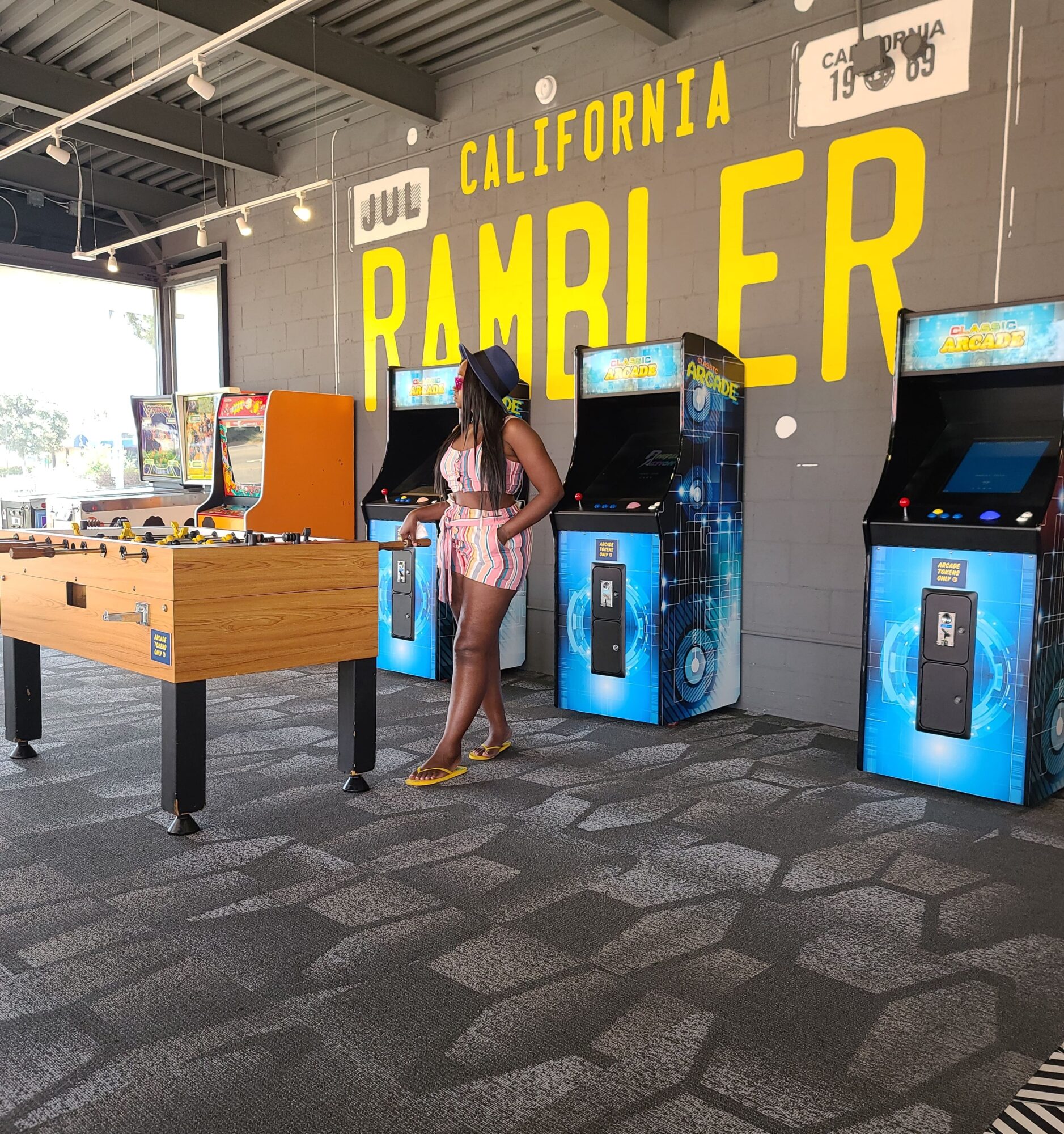 The pool of the Rambler Motel is my favorite part. It truly makes the rambler motel one of the best instagrammable accommodations in San Diego. There is a painted "chill" sign. It automatically makes you want to smile and be calm. Adult size Jenga and Connect Four games are pool side. There are also other games you will nearby. There are pool lounger chairs, benches to eat, and other chairs to relax. Lastly, you can get smores in the evening to roast at the pool.
The pool opens at 9am daily and you will need a code to access the pool. We were told that the pool was for all guests upon our arrival. A staff member told us customers were having a poolside birthday party. We were instructed to use the pool because it is public for all guests. The rambler staff told us to not let another customer bully us in leaving the pool. This was discussed because of the birthday party crowd.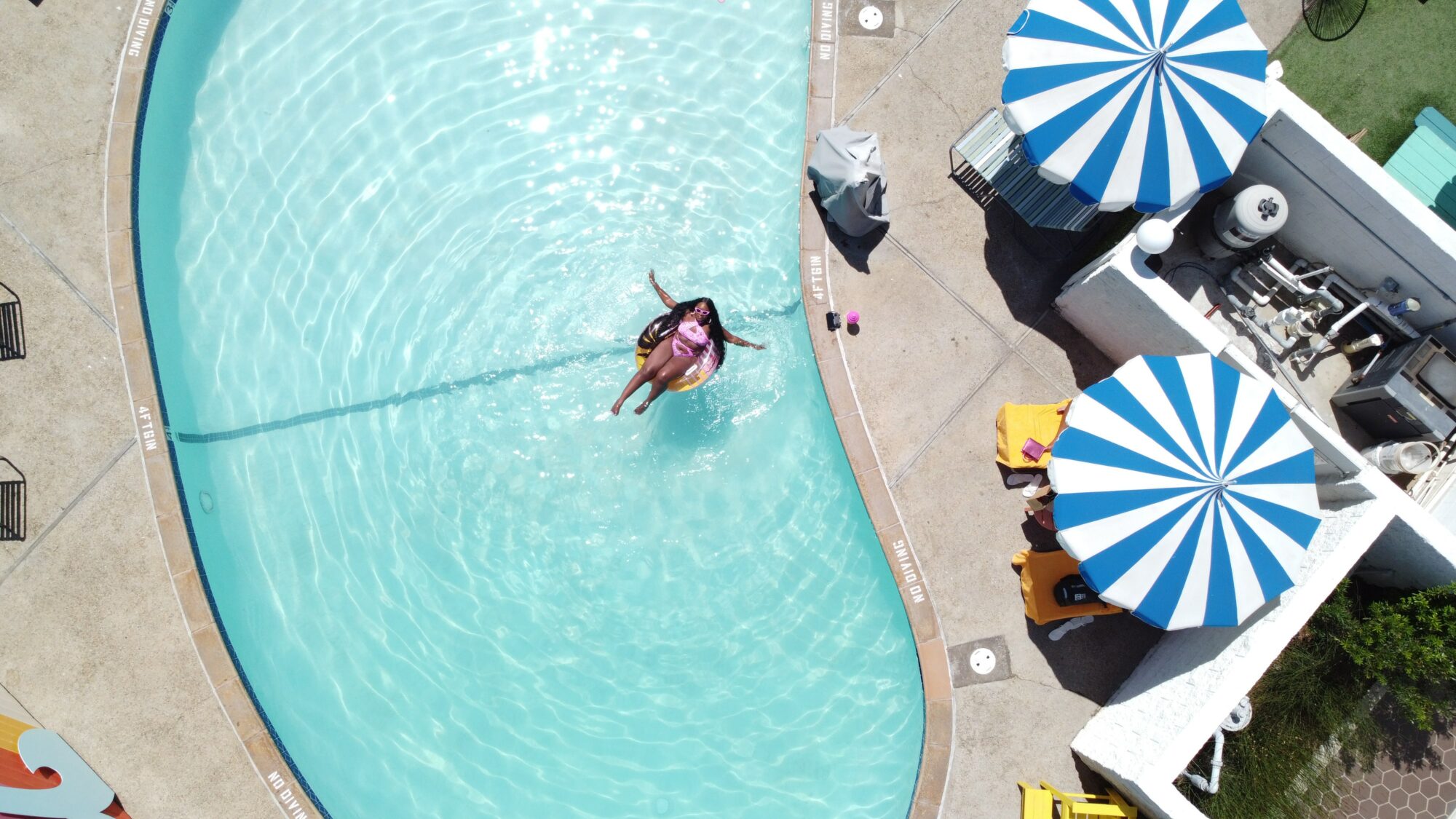 Review Of Accommodations
This was a slight annoyance. It is the motel's responsibility to make customers feel comfortable. I do not want conflict on vacation with other customers. The motel staff should have mitigated issues with the party goers about accessibility of the pool for all customers. This made me avoid the pool area the first day although I did go to have a look at it. Another thing to mention, you will have to ask the staff members to open pool area. Even when ready to go to the pool at 9am, the code didn't work because there was a padlock on it. Therefore, you might have to wait about 10 minute after 9am for staff members to take the padlock off so you can enter access code.
The room was beautiful but our clothes were damp our entire stay. The bed consistently felt very cold. I slept in a sweater and pants to minimize chills. It had a damp feel in the room the entire stay. Additionally, the room was not serviced due to Covid. This does not bother me. I rarely have my room serviced. However, if you are someone that wants your room serviced this could be problematic. You will need to go to the hotel lobby to get clean towels, tissues, beach towels, and change of hotel sheets. I would prefer someone bring them to your room door at minimum so that you don't have to go to the hotel lobby daily. You will have to dispose of your trash as well.
In conclusion, The Rambler Motel is the best accommodation in San Diego for instagrammable content. However, i would recommend 1 to 2 night stays there. The damp room feel made it uncomfortable nightly to sleep, and sometimes the bed made creaky noises. There is not much customer service. On the other hand you will get all of your social media content at the Rambler Motel. The accommodations are very clean as well. There are so many areas to get content, sit, or relax. I have seen no other place like it in all of San Diego.