What are 7 natural pools and beaches in Madeira Island to visit? Where do you find these natural pools and beaches in Madeira? I got your covered with all the tea.
After spending 1 month in Madeira as a digital nomad and solo female traveler, I had a lot of time to go exploring. I found 7 natural pools and beaches to visit in madeira.
*Disclaimer: Any words in green are clickable, with links embedded within the words.
Porto Moniz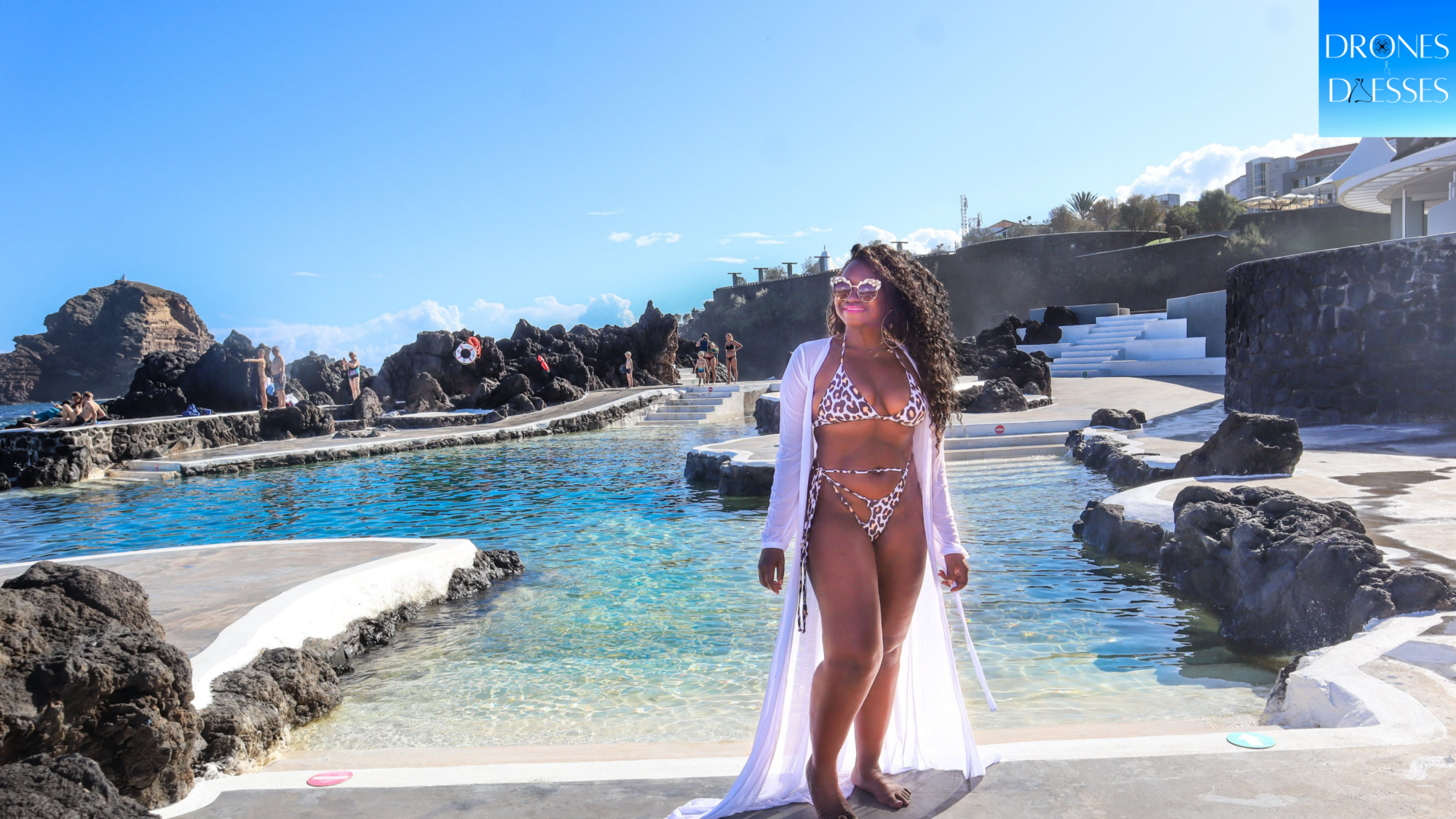 Porto Moniz is just breathtaking to behold. There is no other way for me to say it. You will definitely want to see the post 6 Best Places To Stay In Madeira As A Tourist if considering staying in Porto Moniz overnight. Also check out this Madeira Itinerary Ebook to make planning your trip to Madeira easy.
Porto Moniz has a lot of restaurants with the ocean all around you and cascading on rocks for as far as the eye can see. Did I mention that some of the best Natural Pools are in Porto Moniz?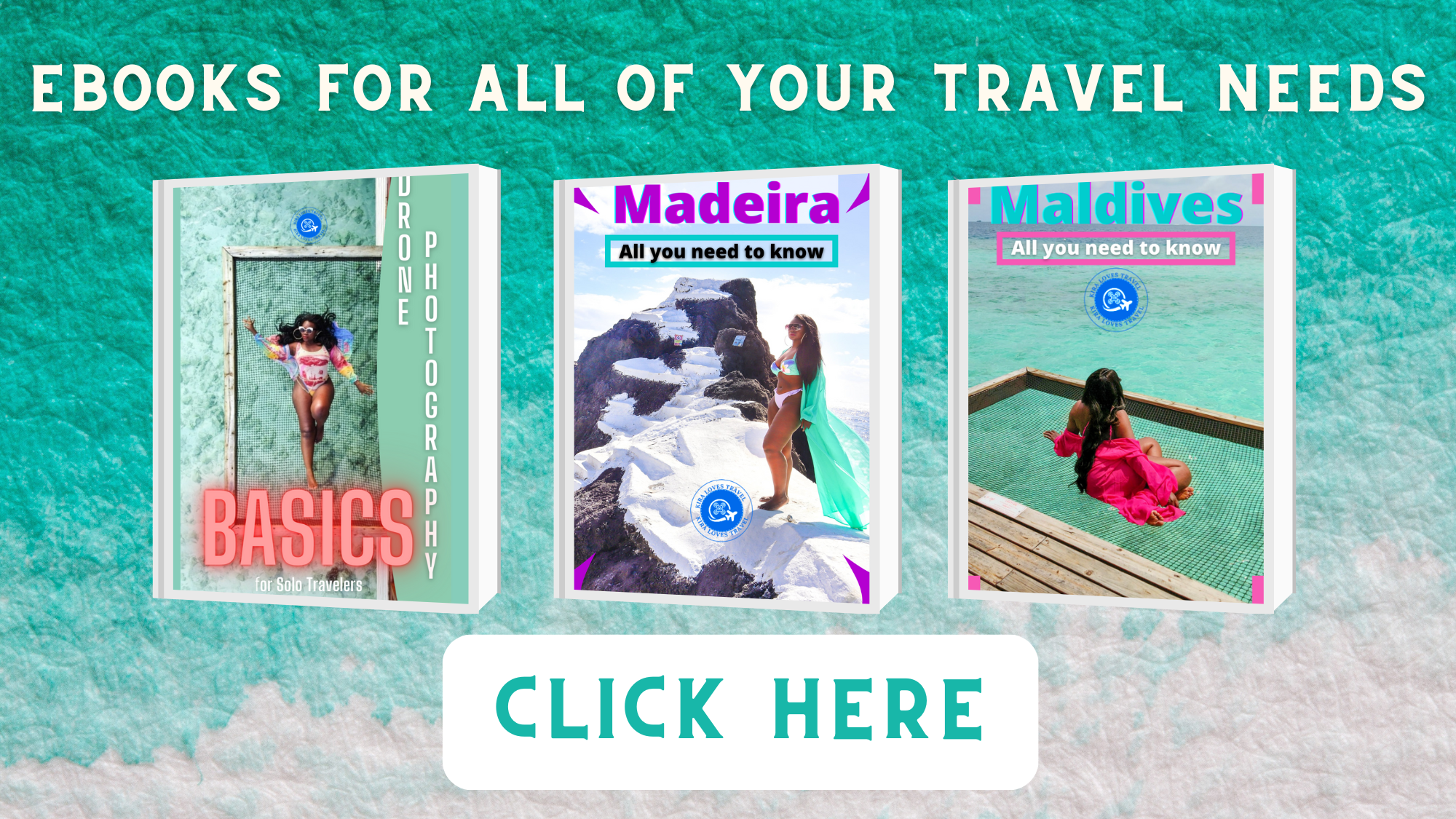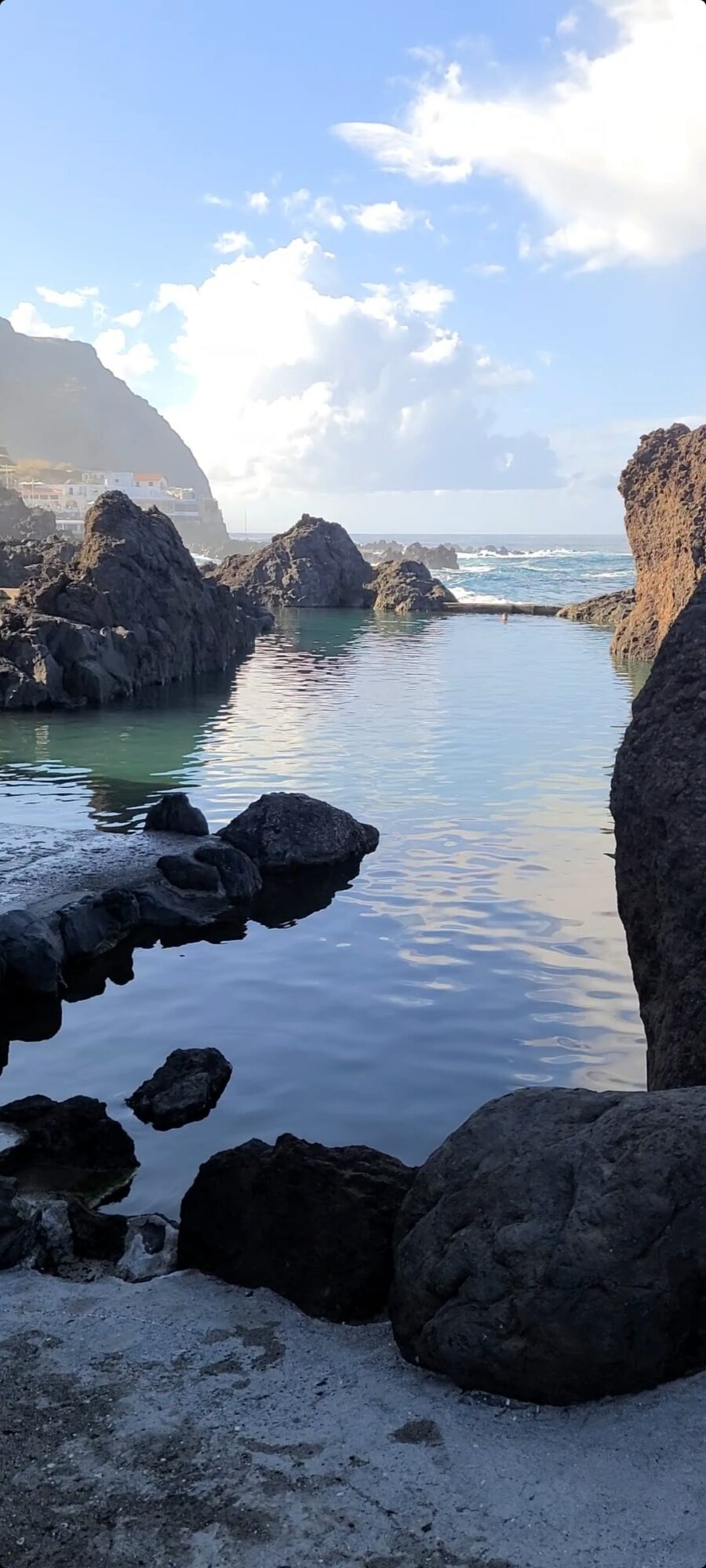 Cachalote Restaurant has a natural pool attached to it. It is free and you can go in whenever you want. Just be aware, there are no lifeguards ever on the premise. If you're unable to swim like me, I wouldn't suggest going all of the way in the water. The natural pools get deep quickly. However, its truly beautiful and made of natural rock formation and water from the Atlantic Ocean.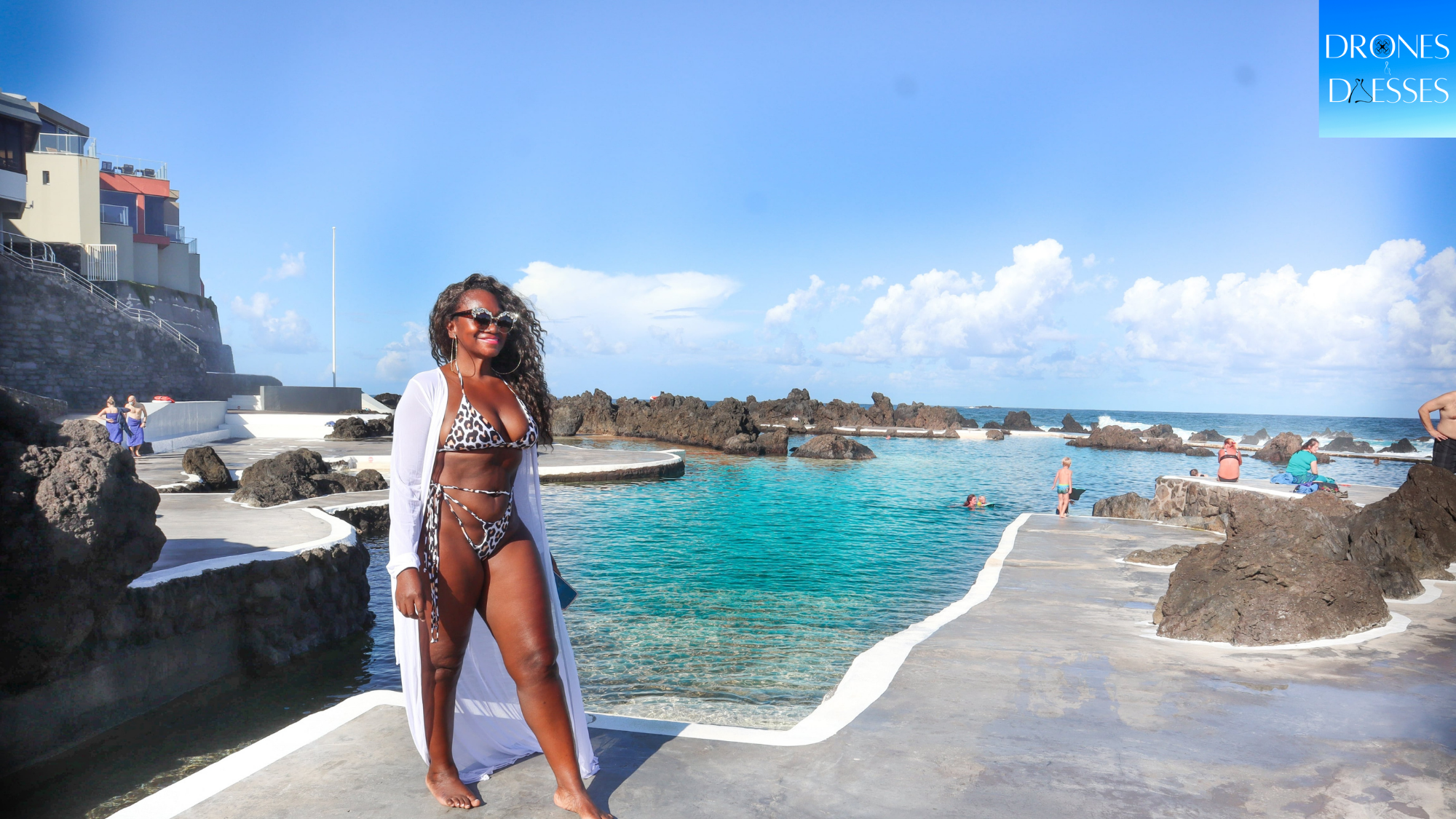 Porto Moniz Natural Pools in Madeira are what every tourist imagines when thinking of Madeira. A lot of people take the Porto Moniz Enchanted Terrace Tour from Funchal. It's easy to stay in Funchal which is the capital of Madeira and take a tour from there. Porto Moniz Natural Pools are huge and beautiful. If you stay at a nearby hotel you can get free admission. Otherwise, you have to pay a small fee to enter.
There are no beach chairs offered. Bring a towel with you to spread out on the ground and some snacks. It get crowded quickly because there are many tours that stop at Porto Moniz Natural Pools for several hours. Go early so that you can luxuriate. It's truly such a beautiful place with natural rock formation and water from the Atlantic Ocean inside and surrounding the pools. There are lifeguards present.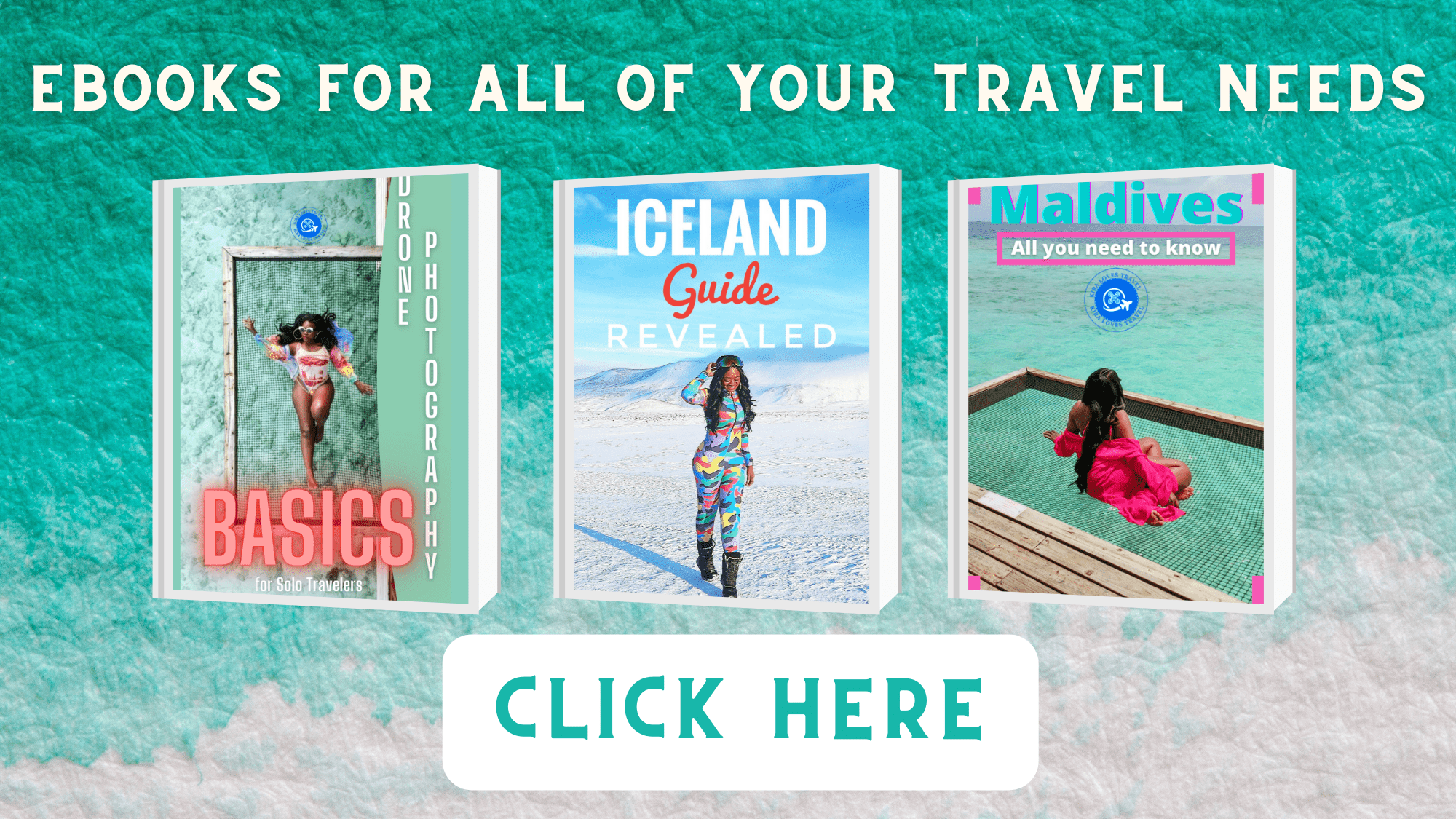 Seixal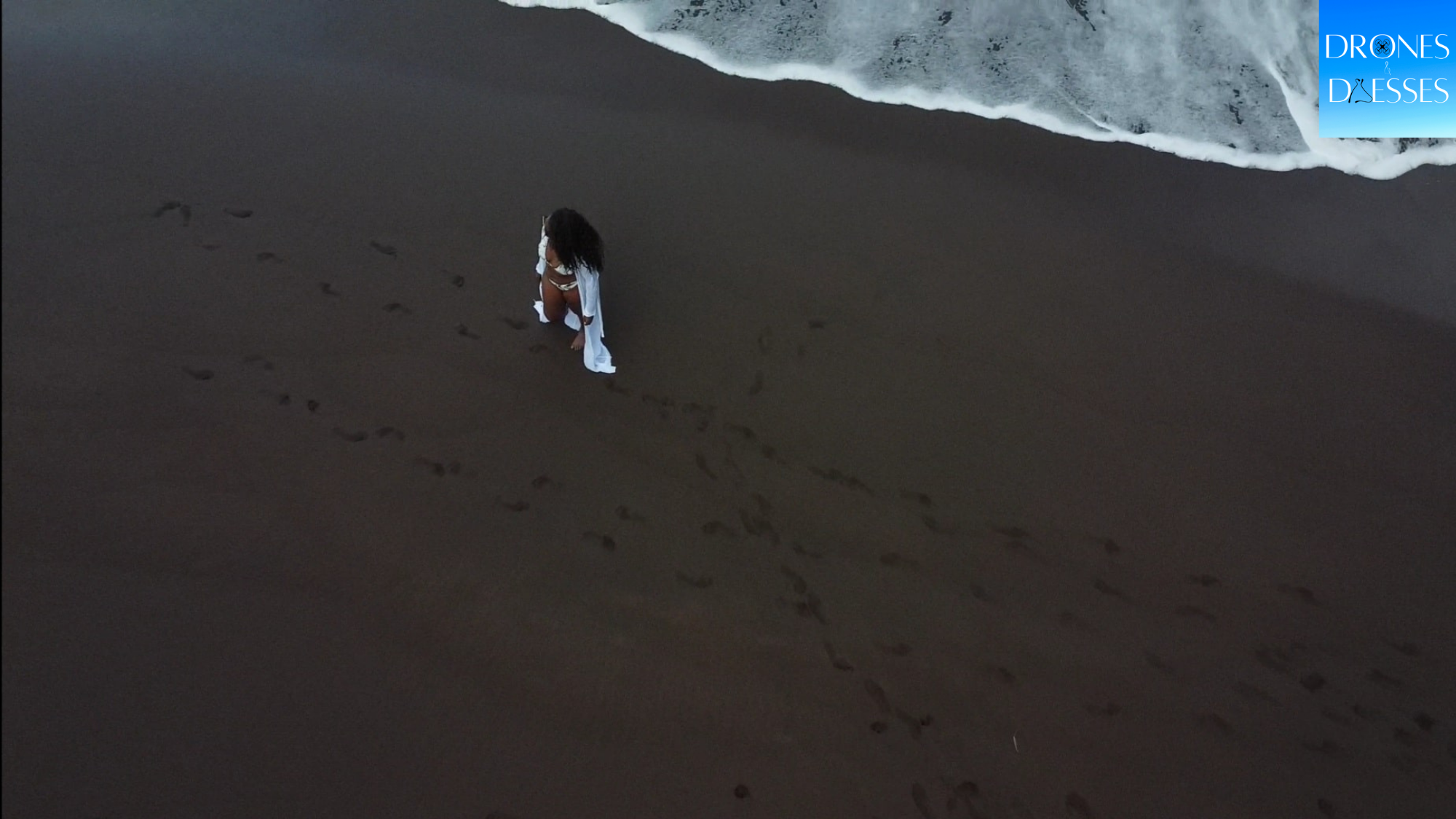 Seixal feels as if you are in a beautiful volcanic wonderland. Let me explain.
Seixal beach is a black sand beach on Madeira Island. The sand is fine, soft, and black. The mountains and waterfalls look like a fairytale around Seixal beach. It is also free. It is on the northern coast of Madeira and is also referred to as Praiya do Porto do Seixal. A lot of people have Seixal beach on their bucketlist to see in Madeira. The other option would be to rent a car if you're a tourist. There is no fee to enter Seixal. There is also a parking lot at the beach. Seixal beach is Ioved by both tourists and locals.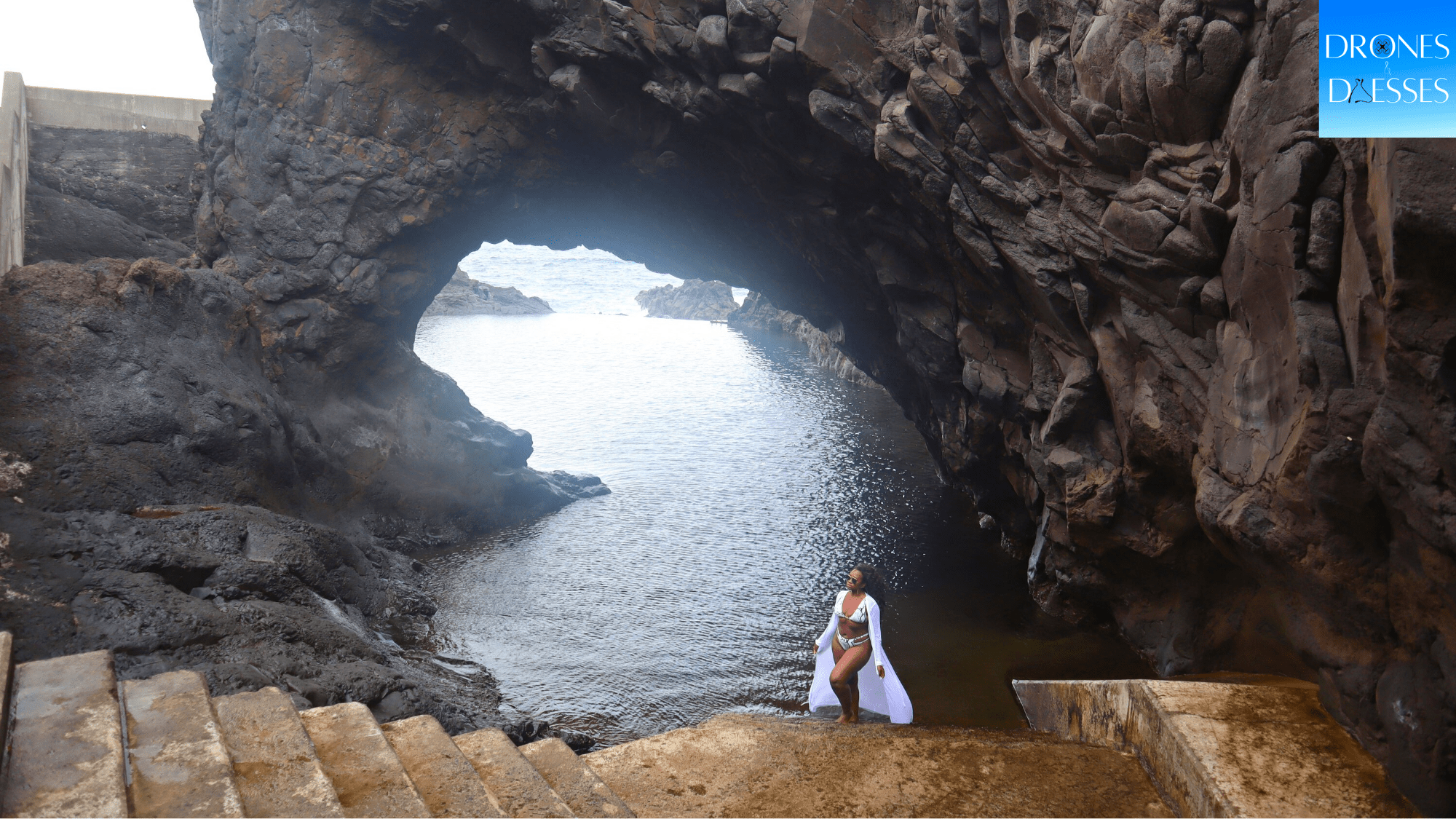 Seixal Natural Pools are beautiful. They feel so untouched. You will go down stairs and see water, an open cave, and the sky beyond. It is free to enter. However, there is not really many areas to park, so i'd recommend going here part of a Madeira Tour. There are no lifeguards present.
Funchal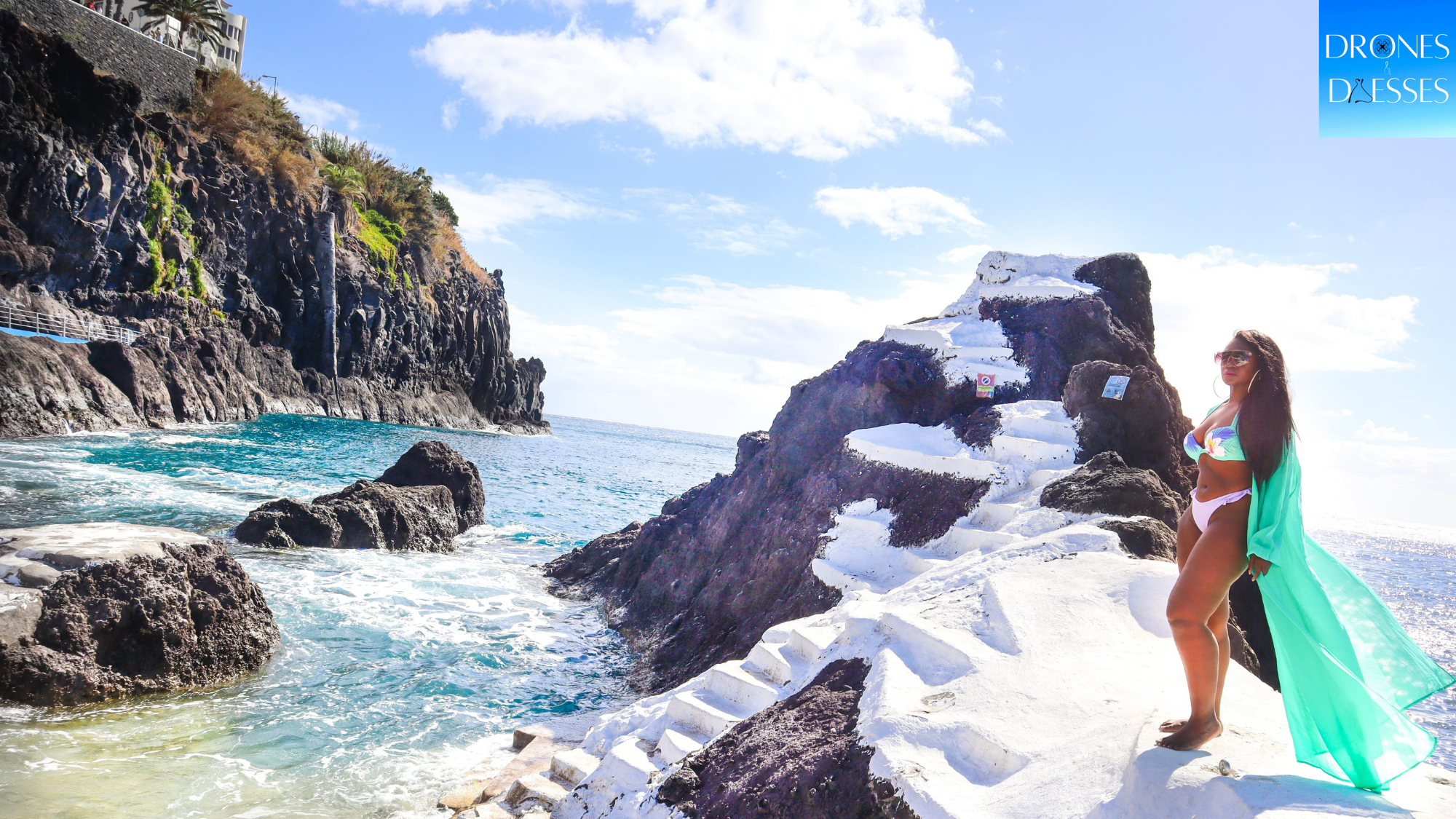 Doca do Cavacas is my favorite natural pool on Madeira Island. Also known as Pocas Do Gomes, it was the first natural pool that I visited. It is the perfect size and never gets crowded. Doca Do Cavacas is in the Lido area of Funchal. You will feel as if you have been transported to Santorini in Greece based on the architecture of the area.
There is a fee to get into Doca Do Cavacas. You can also choose to purchase a beach chair or bring your own towel. There is a snack shop and bar inside and a restaurant outside. If you are in the Lido area, you can walk to Doca Do Cavacas, or take a cab. It is a content creator's paradise and a swimmer's heaven from the blue water, black rocks, and white stairs. There are also lifeguards present.
Machico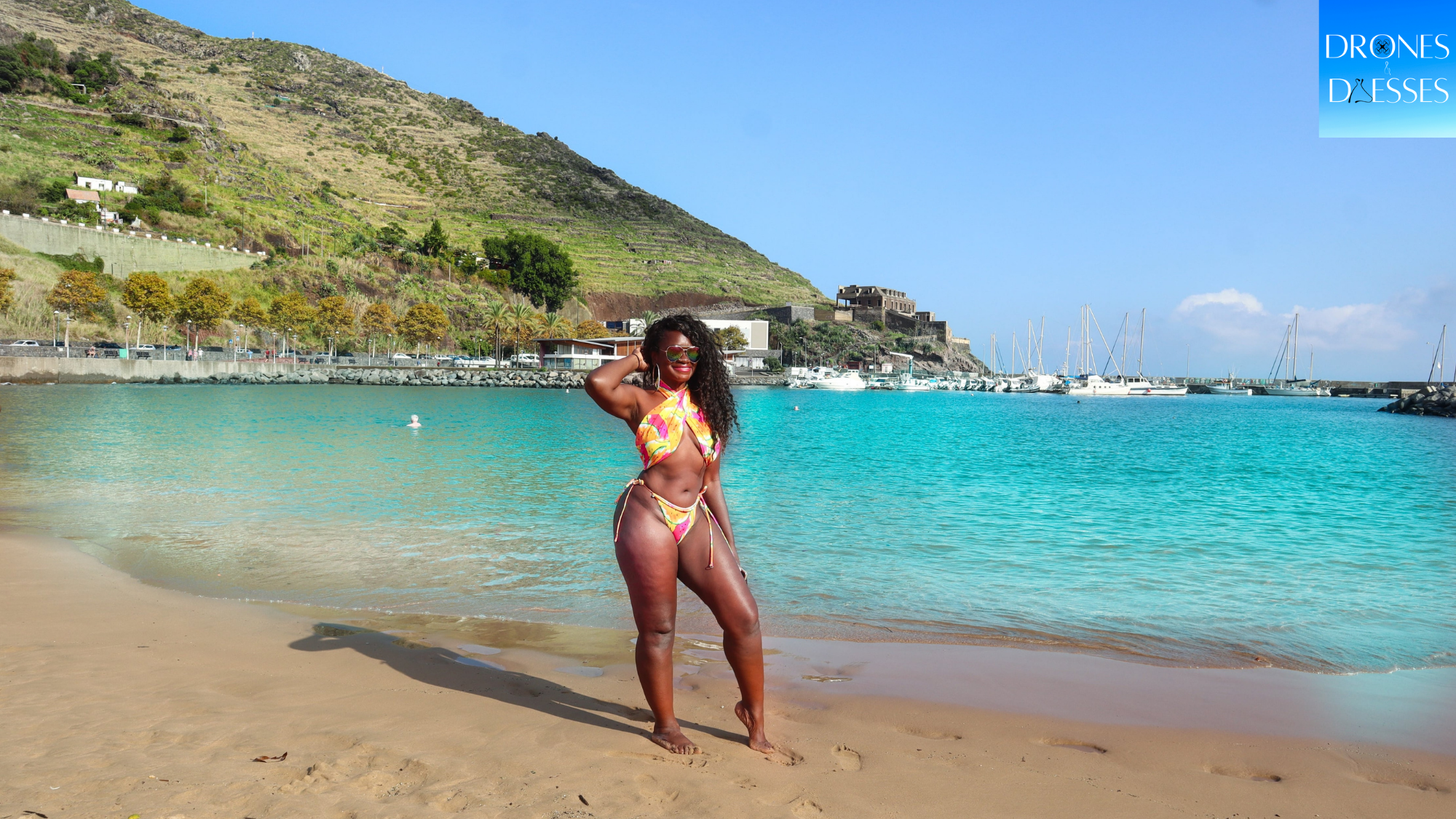 Machico Beach is one of the few beaches in Madeira with fine, tan sand. Most of Madeira beaches are rocky beaches with black sand or rocks. Machico is a short bus ride or cab ride from Funchal. It is also free. I felt so at peace and happy at Machico beach.
Did I mention that the water felt warm? You will see a lot of planes overhead because it is close to Cristiano Ronaldo International Airport. There are restaurants all around Machico beach. You can truly spend the entire day in Machico Beach it utter relaxation.
Porto Santo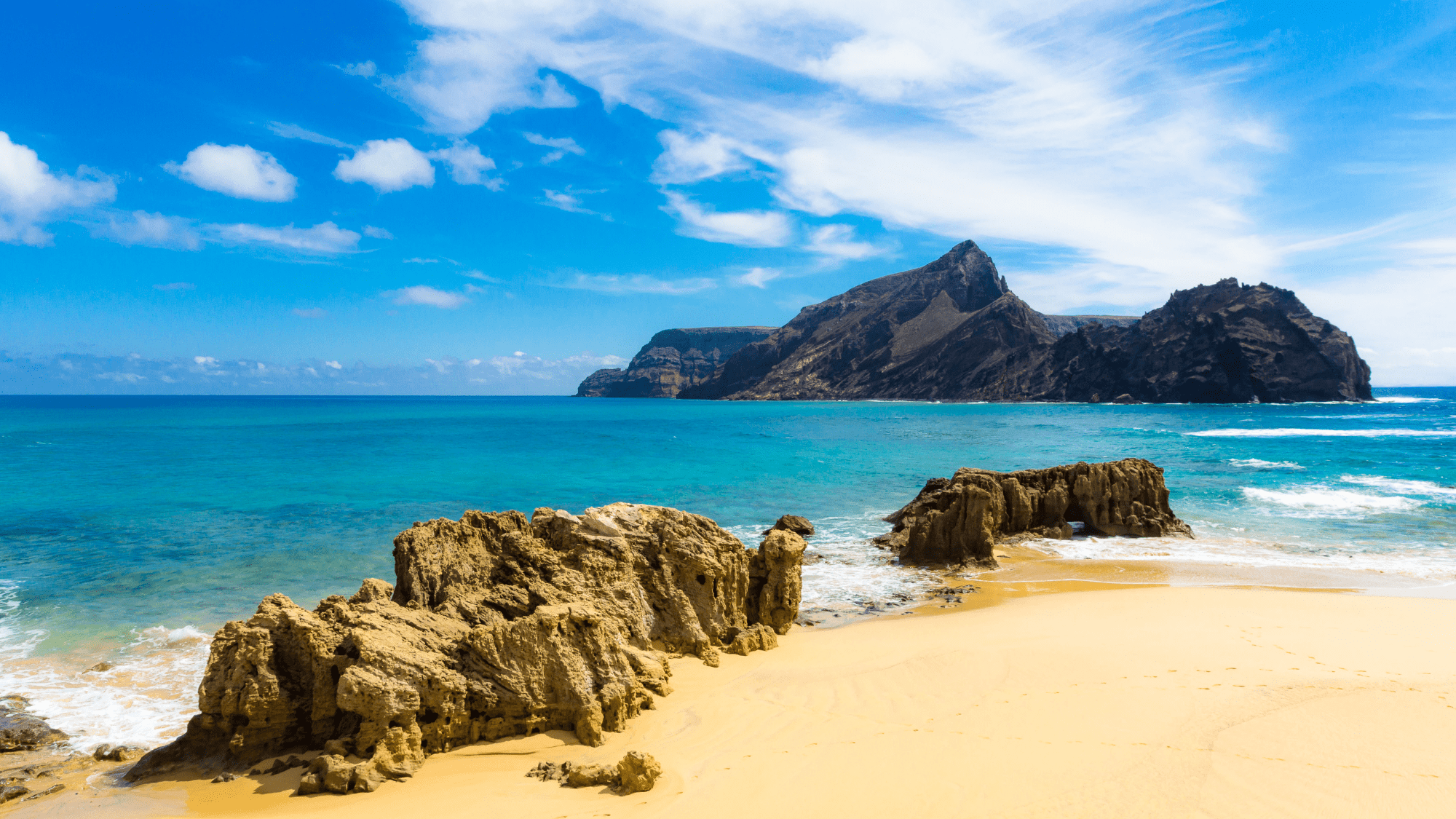 Porto Santo, also known as the Golden Island because of its 9km long sandy tan beach, is the only place on this list that I did not visit. When I return, it is on the top of my list. Porto Santo is a ferry trip (approximately 2 hours) away from Madeira Island mainland. You can take a Porto Santo Full Day Cruise and Tour when you arrive.
Did i mention the beautiful turquoise water that i've seen in so many videos of Porto Santo? Yes, relaxing at the beach, in front of many of the hotels along the strip of beach, is also a great option when visiting Porto Santo for a day trip.
The natural pools and beaches in Madeira Island truly look like a fantasy but you're awake. I now see why they call Madeira Island the Hawaii of Europe. It truly is a beautiful tropical paradise filled with natural pools and beaches and more.