What are the 6 best places to stay in Madeira as a tourist? I pondered this questions so many times before booking my trip. Not only was I a tourist but I was also a solo female traveler. I decided the best thing I could do was to stay in 6 different areas to determine my preference. These are my top picks.
1. Calheta
Soul Glamping (click here) is the one accommodation that all travelers must do in Madeira. It is definitely one of the best places to stay in Madeira as a tourist. It will set the tone for your entire trip. I was at this property for three days in 2021. It cost $150 per night for my stay.
It was my number #1 favorite place in Madeira. The Customer Service here is unparalleled with Germana. You will have breakfast included daily (organic, and tailored to your needs). You feel like your family and not a customer.
There's a personal jacuzzi/hot tub on the deck and a two seating areas. You have your own balcony overlooking the ocean and the rolling green hills. There is a beautiful bathroom, beautiful kitchen will all utensils, living room, dining room area, and so much more. You feel like you are in your own utopia or world around the beautiful of nature. You also feel safe the entire time.
There's so many beautiful touches at soul Glamping that make it so special that I have to create a post to share my amazing experience. Soul Glamping is the best place to stay in Madeira as a tourist and solo traveler in my case.
2. Funchal- Lido
Funchal is the capital of Madeira. There is limitless restaurants and activities that you can do in Funchal. The Lido area is on the promenade and you see ocean, natural pools, and swimming all around you. It is my preferred area while in Funchal and I decided to stay at Allegro Madeira (click here) for 15 nights.
Allegro Madeira (click here) is one of the best places to stay in Madeira as a tourist. It gives you the feel of having your own apartment. I had a studio apartment minus a kitchen. There were two two different balconies, one with furniture. There was a couch in the room, bed, area to hang up clothes, bathroom, and all other standard accommodations you get in a hotel.
There was also a pool and fitness center. The breakfast was included daily and it was amazing and you could also get champagne and wine with breakfast (complimentary).
As a side note: There are multiple 4 star hotels that you can stay at from around $50-$80 dollars daily and some higher than that on Madeira Island.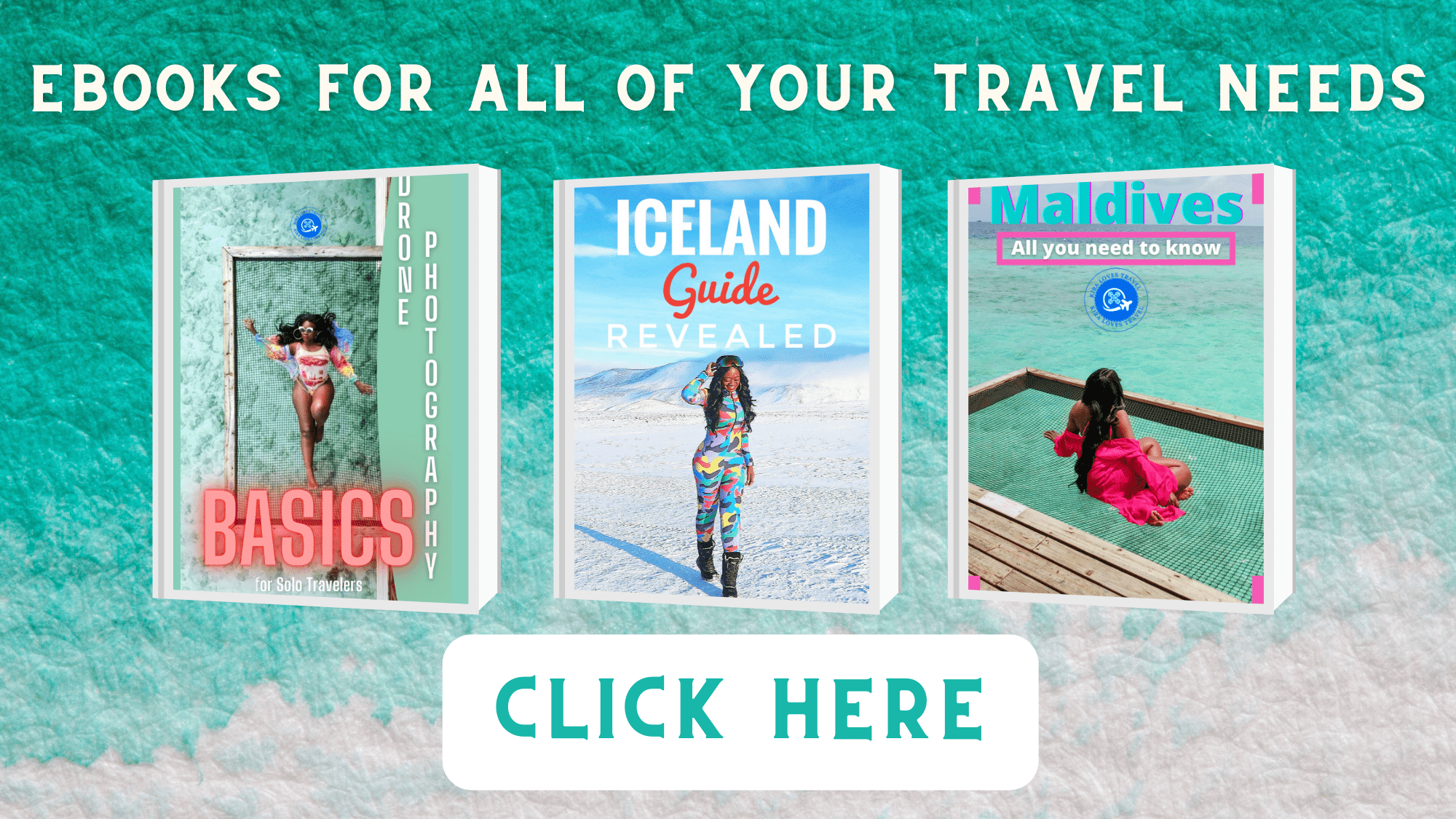 3. Porto Moniz
Porto Moniz is home to some of the best natural pools in Madeira. People come from all over to visit Porto Moniz for the Piscinas Natural. They are definitely worth more than just a few hours there. Therefore, I spent 4 nights at Aqua Natura Bay (click here)in Porto Moniz while on my monthly stay in Madeira.
Aqua Natura Bay (click here) was an amazing accommodations for my stay in Madeira. There were a lot of small touches that made this hotel a 4 star or higher property. From the moment you walked in there was great customer service and a welcome drink. There is was also a complimentary bottle of champagne sent to your room.
You received free daily passes to Piscinas Natural (Porto Moniz Natural Pools), free daily breakfast, and two free gifts upon checkout. You also had access to free hotel umbrellas, and free water for your refillable bottles. It cost $65 per night when I visited.
Find out more about The Best Natural Pools and Beaches In Madeira for Tourists (click here).
Also, check out the rooftop pool with all of the cabana beds. The views of the endless ocean and town are beautiful for sunrises and sunsets. Also there is a indoor pools, jacuzzi, and Sauna. I did not use the indoor pool nor jacuzzi because they were always filled.
4. Funchal- Ferry Marina
Funchal's Ferry or Marina area is close to all of the boats for tours around Madeira. It's also close to the biggest shopping mall, La Vie in Funchal. This area is also close to Old Funchal and next to the Casino.
Next Savoy (click here) is one of the best places to stay in Madeira as a tourist. I spent 3 nights (click here) in Funchal's Ferry or Marina area. It was a beautiful property. It cost me $56 per night when I visited. It's rooftop bar and lounging area was my favorite while in Madeira. I also thoroughly enjoyed the rooftop pool. There views are great from the balcony. There is also another pool on ground level, outdoors, with a restaurant. The ground level pool as sea access with stairs to swim in the Atlantic Ocean.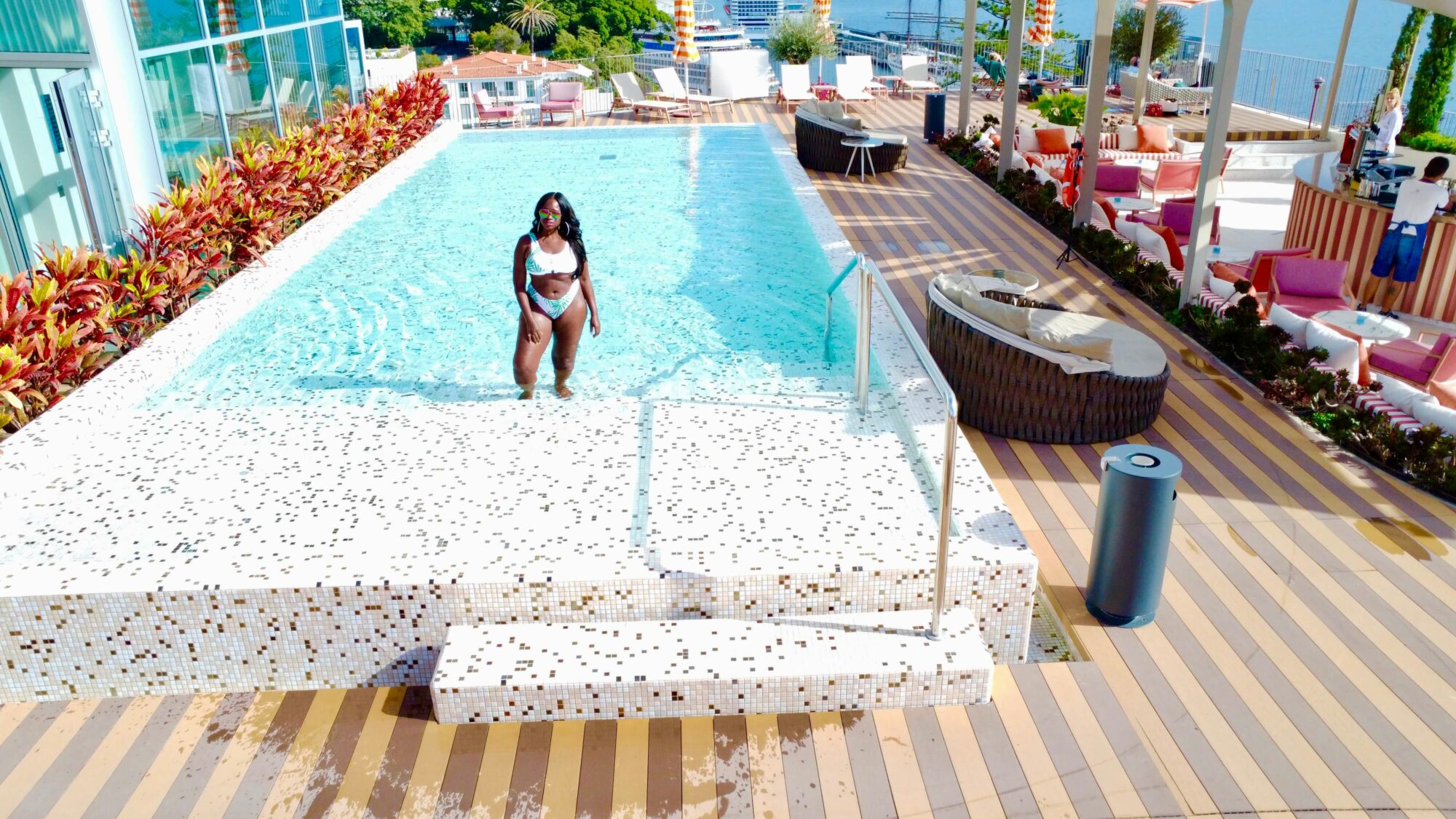 One thing to mention is my upgrade. This is a four star hotel and I had an issue with my first room smelling like smoke and they switched my standard room to a suite. The suite was beautiful with a great view from the balcony. I also love the walk in shower immensely. It was a beautiful suite, so I'd recommend it over the standard room, which is still a good option too.
Don't forget to check out 7 Natural Pools And Beaches To Visit in Madeira Island (click here) during your stay.
5. Machico- Machico Beach
Machico is home to the infamous Machico Beach. It is one of the few beaches in Madeira with fine tan colored sand. I definitely recommend visiting Machico beach. It's relaxing and beautiful. Most of the beaches in Madeira are rocky beaches. People stay here to be closer to the beach. There are also a lot of restaurants in the area.
I decided to only spend one night to be closer to the airport. The accommodation was Dom Pedro Hotel (click here). Although it was clean, it's not the type of room or hotel I would typically book. It did not match the pictures, and the room was extremely small with a twin size bed which I did not have for my entire stay in Madeira.
It also appears to be a very old hotel that needs updates. It's a very no frills hotel. Also, there were a lot of stray cats at the pool area, or outside lounging areas.
I would recommend staying in the nearby area of Santa Cruz for accommodations. A great choice would be Villa Kaia (click here) or Ocean Cliff (click here). This way you are close to Machico Beach for a day visit.
6. Ponta Do Sol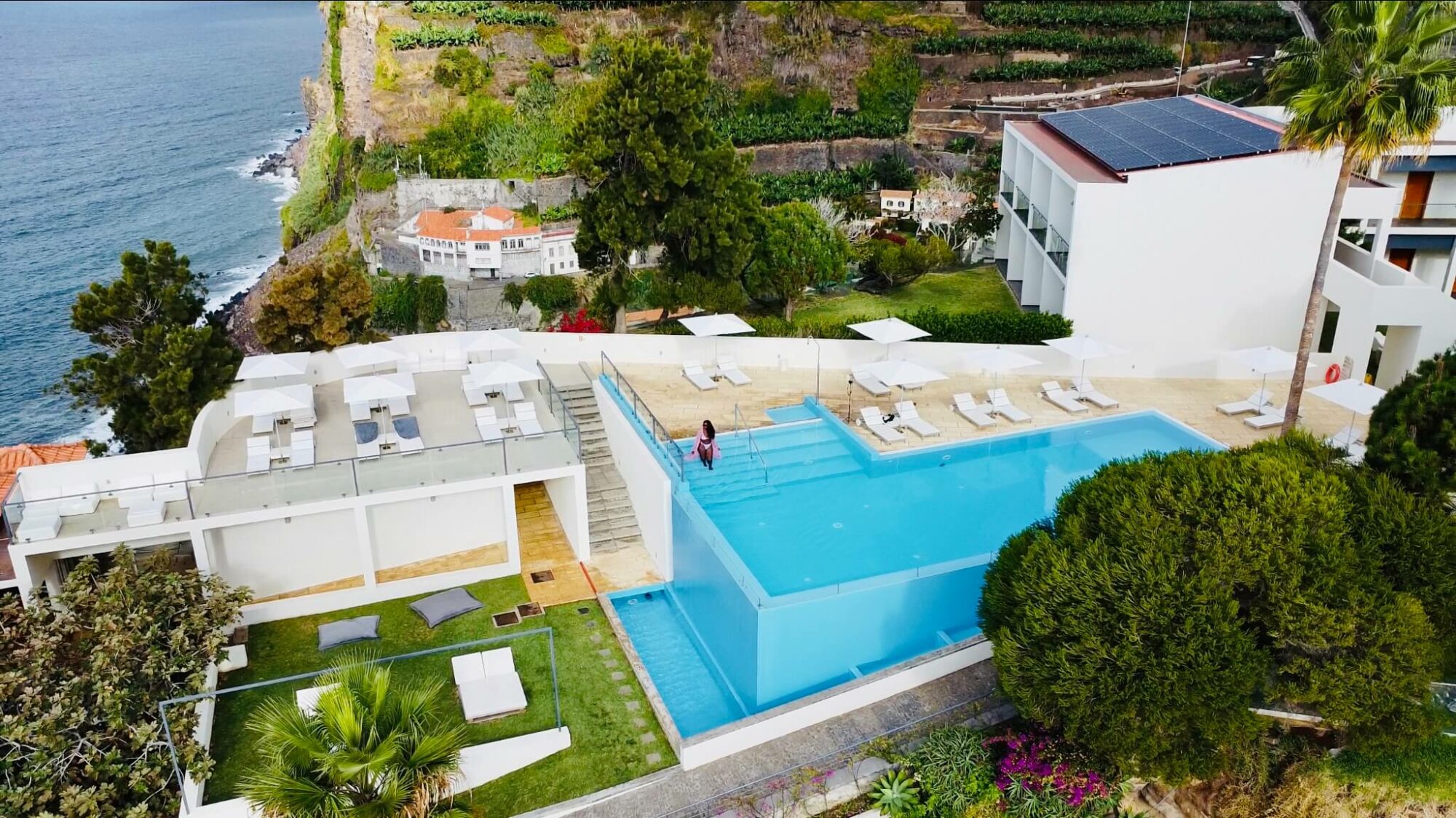 Ponta Do Sol is considered the part of Madeira that has the most sunlight. It also usually is the hottest part of Madeira. Ponta Do Sol is also home to the digital nomad hub for digital nomads in Madeira. I did not meet any other nomad while there although I did go to the digital nomad hub. Ponta do sol has a beach and quaint shops and stores. However, there are a lot of stray dogs in Ponta do sol and stray cats.
Estalagem (click here) is considered the best accommodation in Ponta Do Sol. It is very modern hotel with great views. I decided to stay there for three days. The room was nice and I had a balcony. However, I did not feel comfortable at the property.
I had two property dogs chase me up a hill on the property. The larger dog was roaming the property at night which made it impossible for me to leave my room in the evenings. I consistently had to ask them to hold the dogs when I would leave or enter the property. One day the dog was outside the property saw me and ran across the street to get to me. I almost got hit by a vehicle trying to get away from the dog. There is also a property cat as well.
I would recommend dog lovers to stay at Estalagem and Ponta Do Sol.
Final Review Of Acccomodations
Before, I rate each accommodation, don't forget to check out 5 Travel Bags/Luggage All Travelers Need In 2022 (click here).
The four accommodations listed from areas 1-4 in Madeira are all accommodations that I personally would recommend as best places to stay at in area. The areas listed from 1-6 are some of the best areas for tourists to stay for various reasons. However, for me personally, I would not stay in Machico nor Ponta Do Sol if I were in Madeira in the future. I would go to Machico Beach and the beach in Ponta Do Sol but I would not spend the night. This is based on my personal preference and experience.
Don't forget To also check out 4 affordable Maldives Villa (click here) for your next trip or best places to stay in Tulum (click here) for your next trip ideas.