Cheap Hawaii Travel Hacks? Do you use them? Is it possible to travel to Hawaii for cheap? Let me share four hacks i've found.
There are many cheap Hawaii travel hacks that you can use. My favorite hack is to search for dates 3 months to 1 year in the future. Oftentimes to further into the future you travel, the cheaper the flight. Additionally, the closer your trip, a lot of times, the more expensive it can become.
Hawaii Cheap Hotel Hack
Cheap Hawaii travel hacks comes in the form of mobile devices many times. Here is a deal that I found for 4 nights in a 4 star hotel in Hawaii for $453 CLICK HERE. This deal was found with my phone. This is a great bargain if you are a solo traveler as myself to Queen Kapiolani Hotel (see here). However, if you don't travel solo and you split the cost of the hotel with someone else, it's even cheaper. Now onto the flight. All dates searched for this post were 9/5/2021 to 9/9/2021/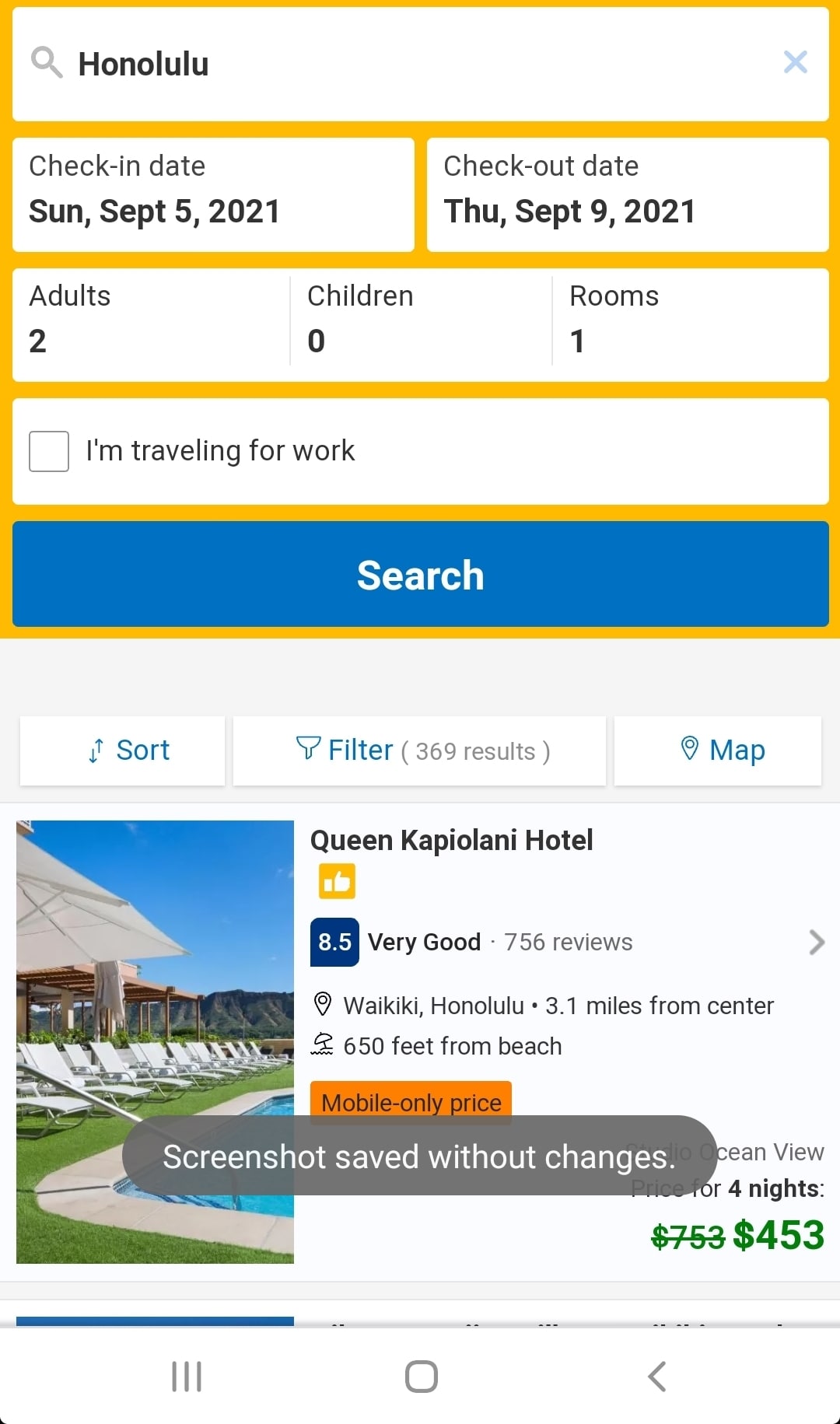 Hawaii Cheap Flights Hack
Cheap Hawaii Travel Hacks come in the form of sites for flights. You can use Skyscanner as another cheap Hawaii travel hack for cheap flights Click Here. You can use Google Flights. Search the dates you want to travel to see the best deals. You can also use search engines like Booking CLICK to search for flights separated of pair it with a hotel. A Flight for Hawaii for Los Angeles is $292 roundtrip. Remember flights are subject to change and can be higher or lower depending on when you search.
Hawaii Cheap Packages Hack
Sometimes when you purchase a package deal it is cheaper than if you book the flight or hotel individually. This is not always the case because sometime package deals might be more expensive than booking separately. For a package deal to Hawaii for a solo travel is $$770 for 4 nights and for 2 people splitting the cost it is $519 for a package deal. See Below image of Queen Kapiolani Hotel Waikiki for an example.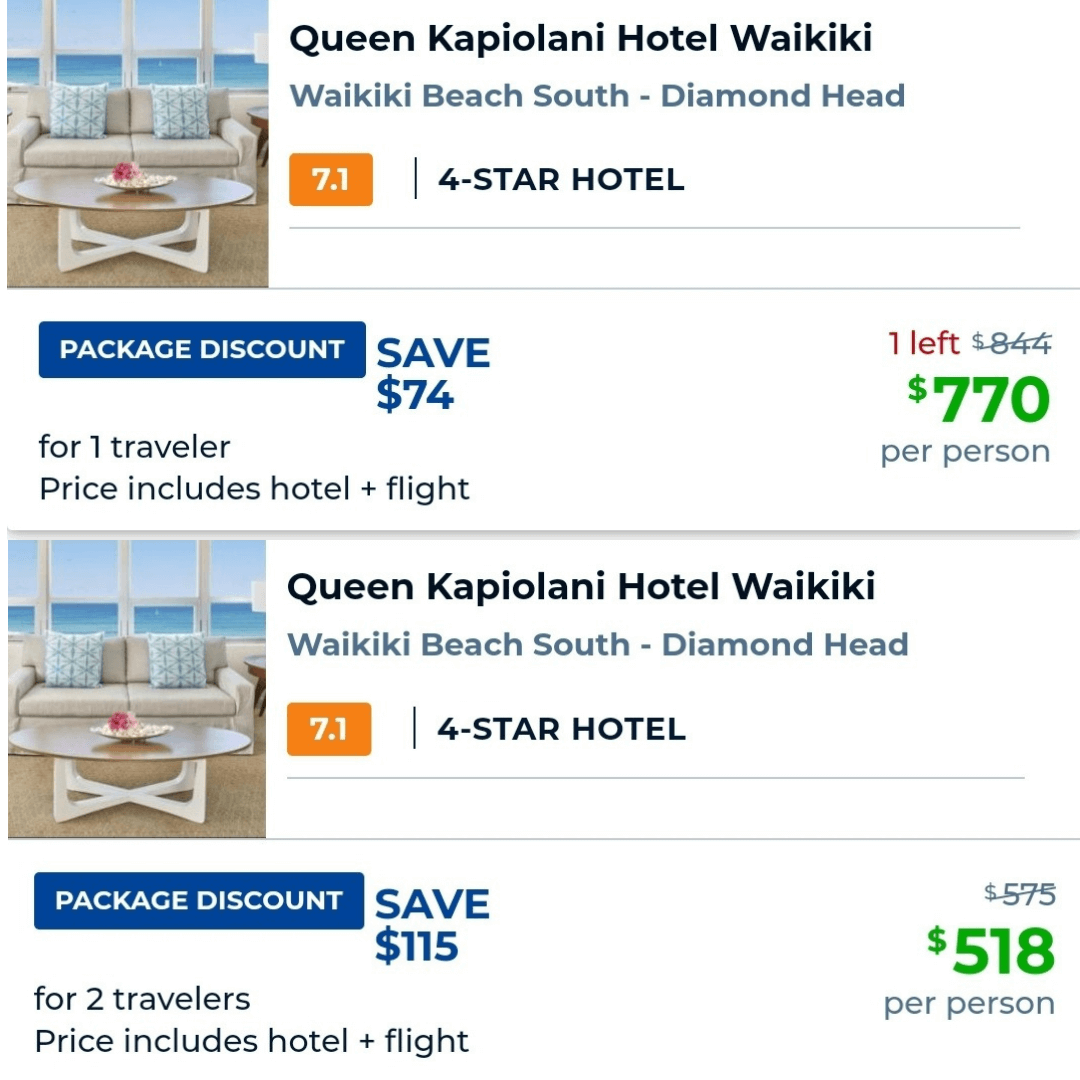 Cheap Tours Hack
Did you know that you could get tours as cheap as $27-$56 dollars approximately for snorkeling cruise with turtle HERE. There are so many activities that you can do in different part of Hawaii. You can even take a ferry from Manu to Lahaina Harbor for Hawaii inter-island day trips HERE. Inter-island travel is a Cheap Hawaii Travel Hack to see more than one island in a day. Plus you get to save on hotel costs this way. There are so many activities that are offered in Hawaii.