How would you spend 8 hours in Catalina Island? Would you spend it at the Beach, would you take a go cart and tour the entire island? Would you try all of the desserts and shop or maybe go to the spa? Well, let me tell you how I spent 8 hours in Avalon in Catalina Island and some of the activities offered there.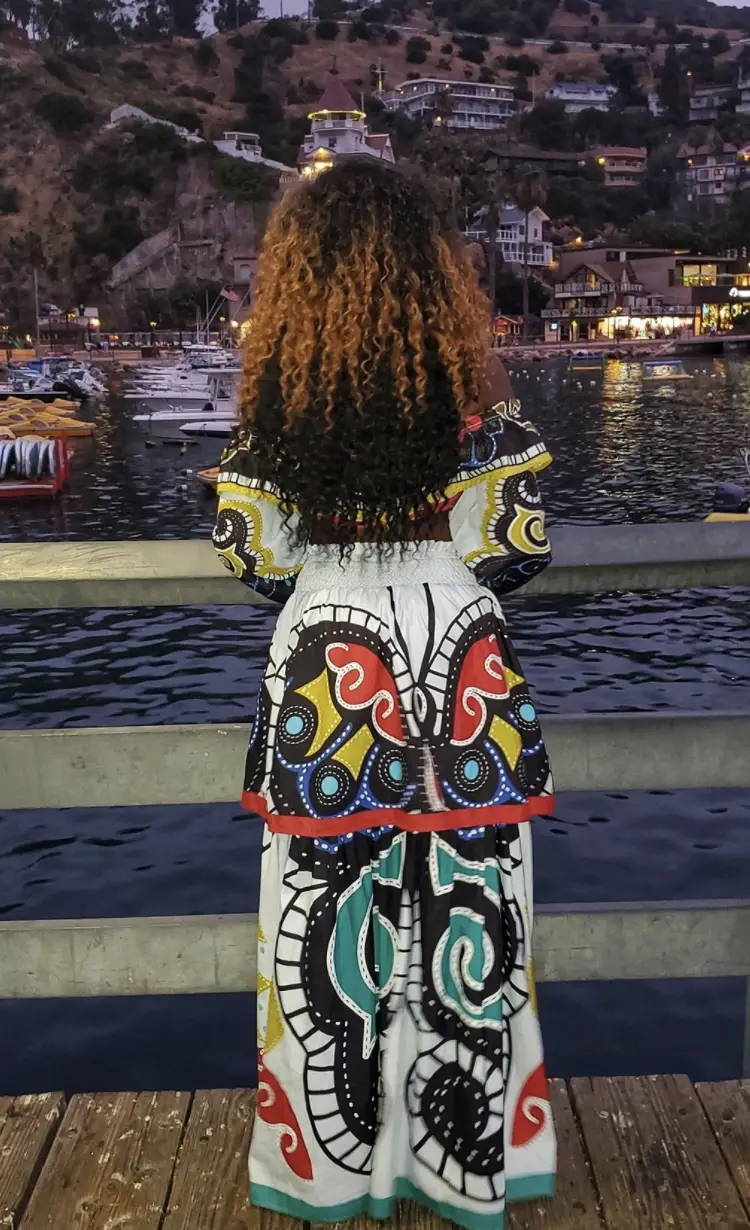 How Do You Get To Catalina Island And Where To Stay In Catalina Island?
There are various ports that you can depart from to arrive in Catalina Island. Dont' forget that there are 2 parts to Catalina Island ( Avalon & Two Harbors) so decide which you prefer. I chose Avalon, Catalina Island. I left from Long Beach, California which was almost 2 hours from my apartment in San Diego. Tip #1: Book your trip in advance with Catalina Express ferries if leaving on the weekend, or you will not be able to go at your desired date or leave from your desired port (hence, I traveled 2 hours instead of 1 because my desired port was sold out). The cost is $75 dollars unless you can get a promo code from Groupon, but otherwise go to catalinaexpress.com to purchase a ticket.
What Activities Can You Do In Catalina Island?
Decide what you would like to do when you arrive in Catalina. I chose to sightsee, such as look at the Infamous Catalina Casino in Catalina Island. It does not have casino games, but has 3 different walking tours.
Then, I ate on the pier for a quick lunch of shrimp and fries, looked at some boats, and of course took some pictures. Now onto the beach…..but don't forget to stop at one of these ticket booths if you want to do any water sports.
A private beach in Catalina Island? Yes, and that's where I was headed. It's called Descanso Beach Club. Did I pay the admittance fee to go on the beach? No, but i'll tell you how to get around it.
Private Beach- Descano
When you arrive at Descanso Private Beach in Catalian Island, there is a restaurant, and this is where you will stop. Take out your beach towel, blankets, snacks, and relax. No one will tell you to move, and then you can get into the beach water for FREE. However, if you go further down to where the White Cabana beds are then you will have to pay an admittance fee to get in that area and get into the beach in that area. It costs $85-$100 for a pair of chaise lounge depending on how close to the water you are and $250 for a cabana for the entire day.
Catalina Island- Shopping
After lounging and getting in the water, It was time to go shopping, sample some desserts, pizza, and look at souvenirs. I found that New York City Pizza is still the best, but Catalina had delicious deserts, beautiful fountains, and it looks magical at night. There's more….
Here is a Gallery of My Time At Catalina Island And Another Video (one youtube video above and one tiktok video below)
Enjoy and feel free to ask me any questions!