Now that Nyc is opening back up, I suggest getting vitamin D for outdoor dining. Grand Banks offers that option for those people that want a boating experience while dining.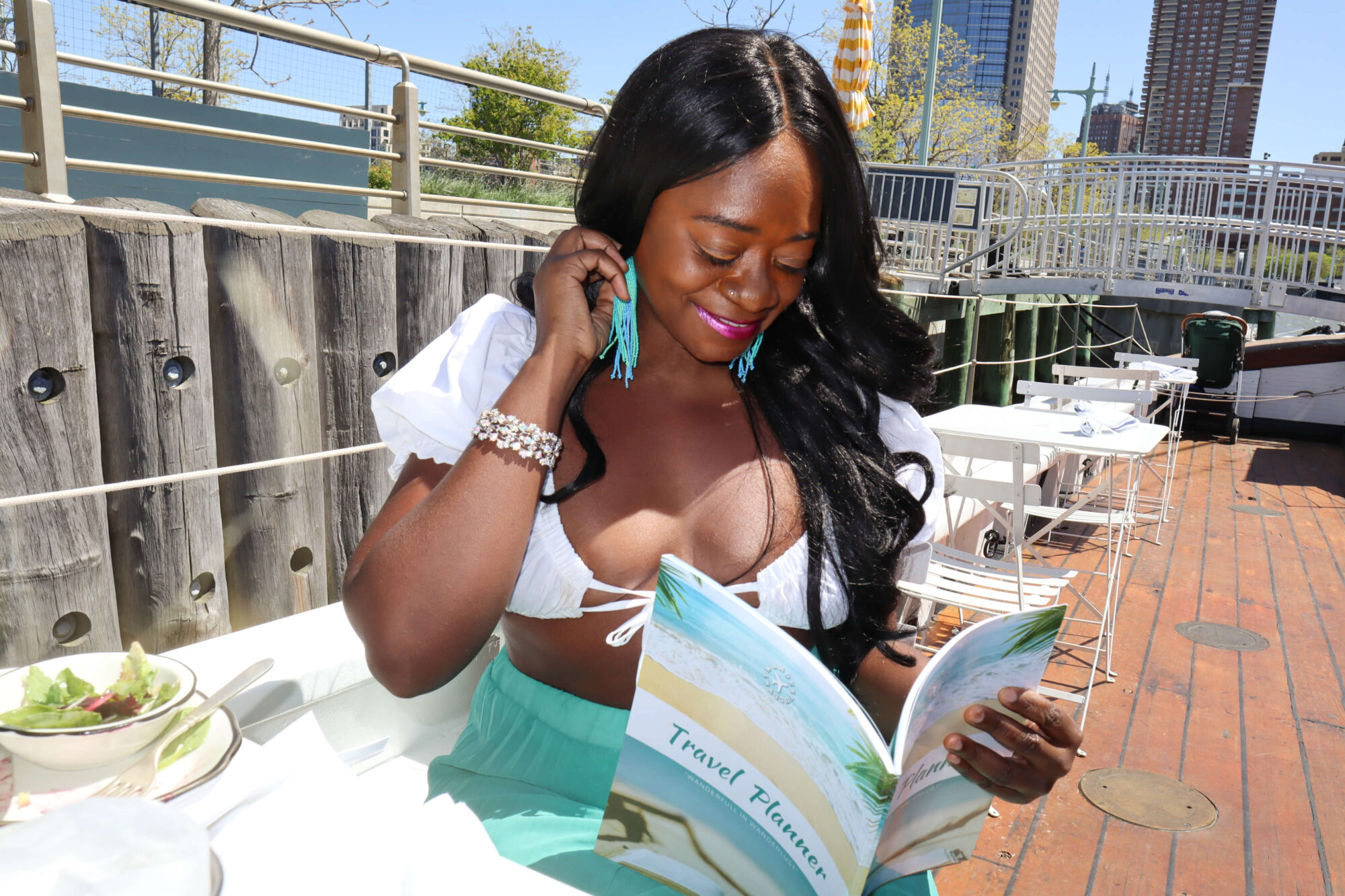 Remeber to get your Wanderfullyst Travel Planner to help you plan your future travels. It has 140+ planning checklist items, calendar, schedules, pretravel questions, photography photoshoot planning pags, a journal, and so much more. Click HERE to get it in a printed book and CLICK HERE FOR DIGITAL VERSION.
What is Grand Banks?
Grand Banks is an oyster bar in New York City. You can order other items, such as french toast, fries, lobster rolls, and drinks. They are known for their oysters, so I would suggest their oysters from the menu.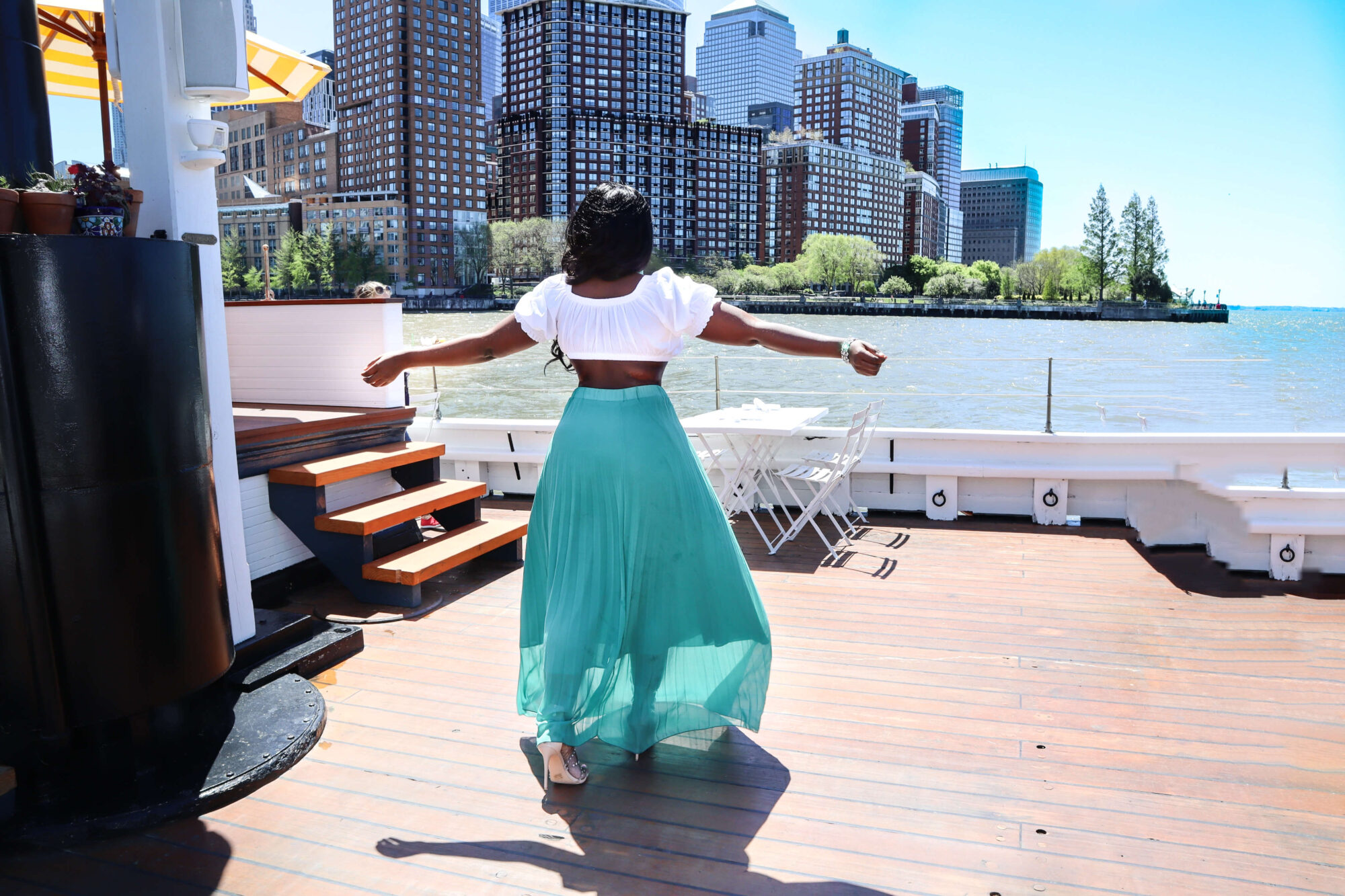 How to Book A Reservation At Grand Banks
You will have to book a reservation on their website. You will have to prepay a deposit for your table that will go towards to full price of your dining experience. There is an allocated time that you can stay at your table per reservation. If you are late to your reservation, it will not be canceled. Your deposit holds your spot for the duration of the time you chose per prepayment.
What did we eat At Grand Banks
My charismatic waitress brought out french toast, a lobster roll, french fries, and drinks for my sister and I. Their drinks are beautiful and strong. We rarely touched our meals as we soaked in the beautiful sun.
Would I Recommend Visiting Grand Banks
Grand Banks is a great option to boat and dine for oyster lovers. It offers unparalleled views and the whole boat is a vibe with great music. It is aesthetically pleasing. I would definitely recommend it if you want a beautiful view of Nyc on a boat (it is docked and doesn't move). I would recommend if also want a different scenery for a date and love beautifully strong drinks.
To see more boating and dining options in New York City check out Baylander Steel Beach Floating Restaurant