Did you know that you can make up to 100,000 or more remotely with these 5 jobs without a college degree? In 2021, people are utilizing theirs talents and and creativity. They are making money from multiple streams of income. You can do it too! Let's discuss 5 remote jobs paying $100,000 in 2021 on flexjobs.com without a degree. Remember all highlighted words in this post you can click because they have embedded links.
Where did I find these 5 Remote Jobs Paying $100,000 in 2021 or more? Flexjobs. What is Flexjobs? It is a job site where you can find ONLY flexible and remote jobs. Prospective Jobs have been vetted by the employees at Flexjobs. Therefore, unlike some other sites, there is no scamming associated with the jobs. Flex jobs also offers skill tests, webinars, coaching, a blog, etc.
I like flex jobs because I don't have to worry about searching on other sites unsuccessfully. I know I'll find remote jobs for digital nomads on flex jobs . The only thing you need to know is there is a fee to use Flexjobs with their tailored jobs. You can get a for a week trial, monthly, or year. For a limited time if you CLICK HERE use code SPRING you get up to 50% off membership at Flexjobs. Using the code you can get a week a trial at Flexjobs for $3.50, a month for $8.98, 3 months for $14.98, and a year for $24.98. There is also a no risk satisfaction money back guarantee. You will get your money back if you don't like it within 30 days Click Here.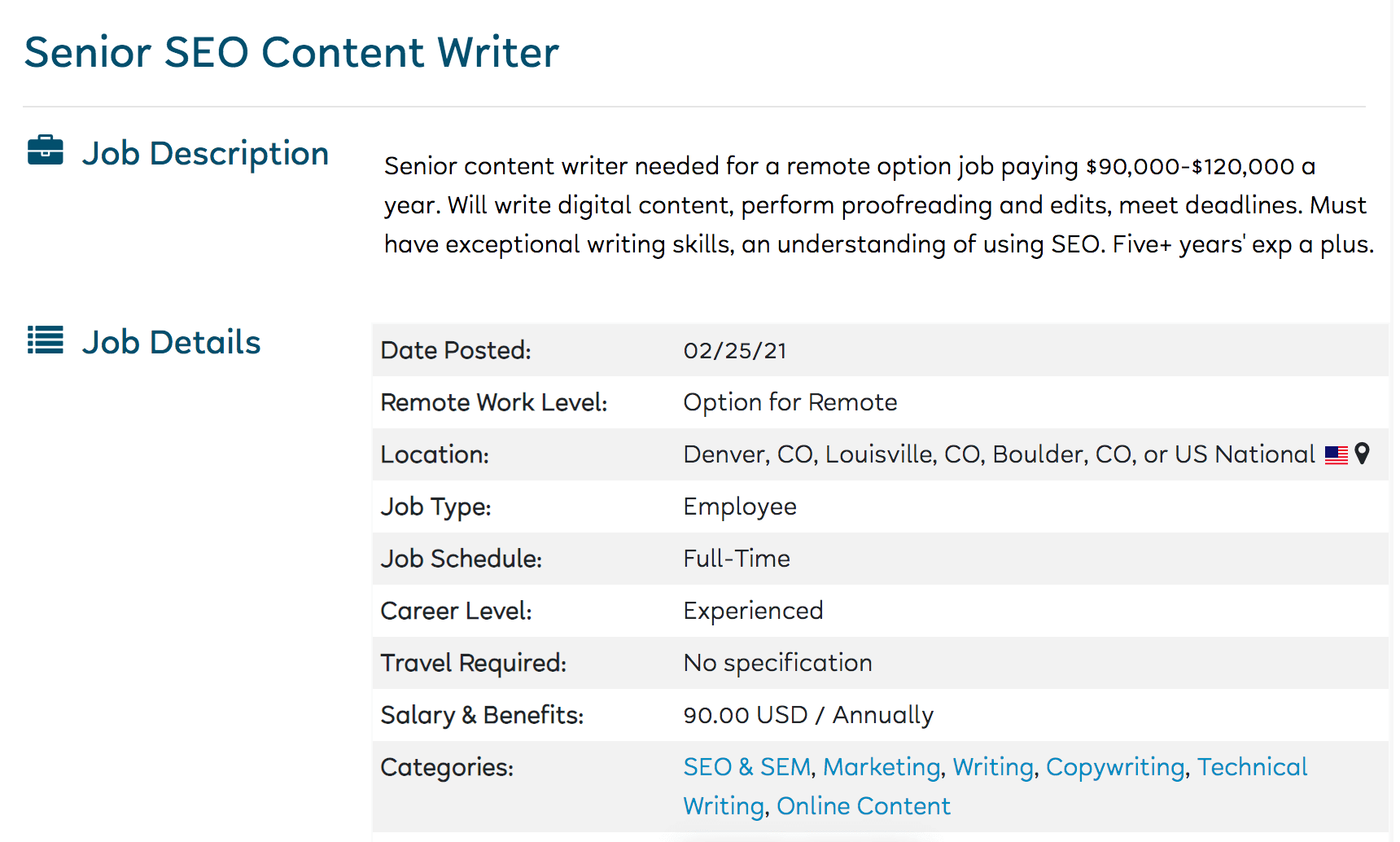 Job#1: Seo Writer – make 90,000 to 12,0000 a year. As you can see below, you need experience but it does not require a degree. You can learn how to understand SEO online and just start a blog as a writer and apply for a job such as the one listed above which was posted on 2/25/2021.
you will work for an nonprofit environmental company analyzing data while creating content for them online. This content will be in the form of blogs, newsletters, as well as marketing information. A college degree is not required but you do need experience. Develop communications plan for environmental nonprofit, analyze outreach metrics and create online blogs and newsletters, manage PR duties, and evaluate marketing messaging. Requires 5 years' experience.
As a presentation designers you can do this remote job without a college degree making more than 100,000 by having experience power point, google slides, and developing presentations. If you don't have these skills already, you can do some by getting experience online and then applying to similar jobs in the future.
You'll be making more than $50-$65 an hour with this remote job as a tecnhnical program manager. You only need experience with IT infrastructure, maintaining software, etc and several years of experience. No degree is required.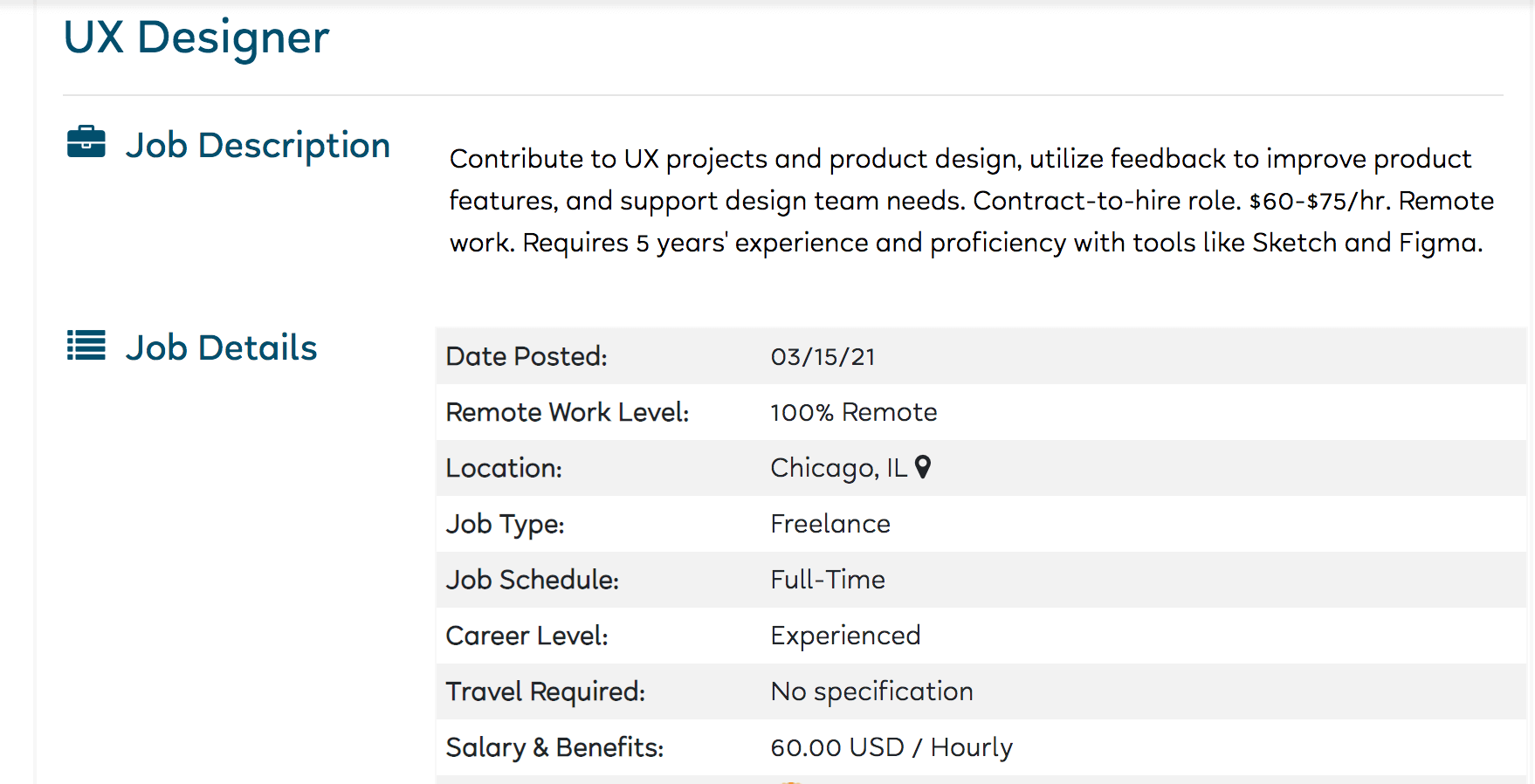 The last job on the list is a UX Designer. You can design ux projects without a degree as well. You will only need several years of experience. You can get experience by learning programs: sketch & figma.
There are many jobs that digital nomads can do in 2021. If you want to see other ways to make money as a digital nomad check out 10 ways to get paid as a digital nomad , 5 jobs making 100,000 in 2021 and Housesitting in 2021. Remember, there are many jobs out there that will give you the flexibility to be a digital nomad.