Wave Hill Public Gardens in The Bronx in New York City is a one of the best public gardens in NYC. It is a beautiful garden in NYC cherished by locals.
Wave Hill Public Gardens and Cultural Center is hidden gem that should be on everyone's bucket list visiting NYC or living in NYC. It is a beautiful garden in NYC that is vibrant in the spring and summer. It is located in Riverdale in The Bronx. This is close, close to Manhattan's west side highway. It is a 28-acre of beautiful of several different types of Gardens (aquatic, woodland, wild, herb, flower, and more).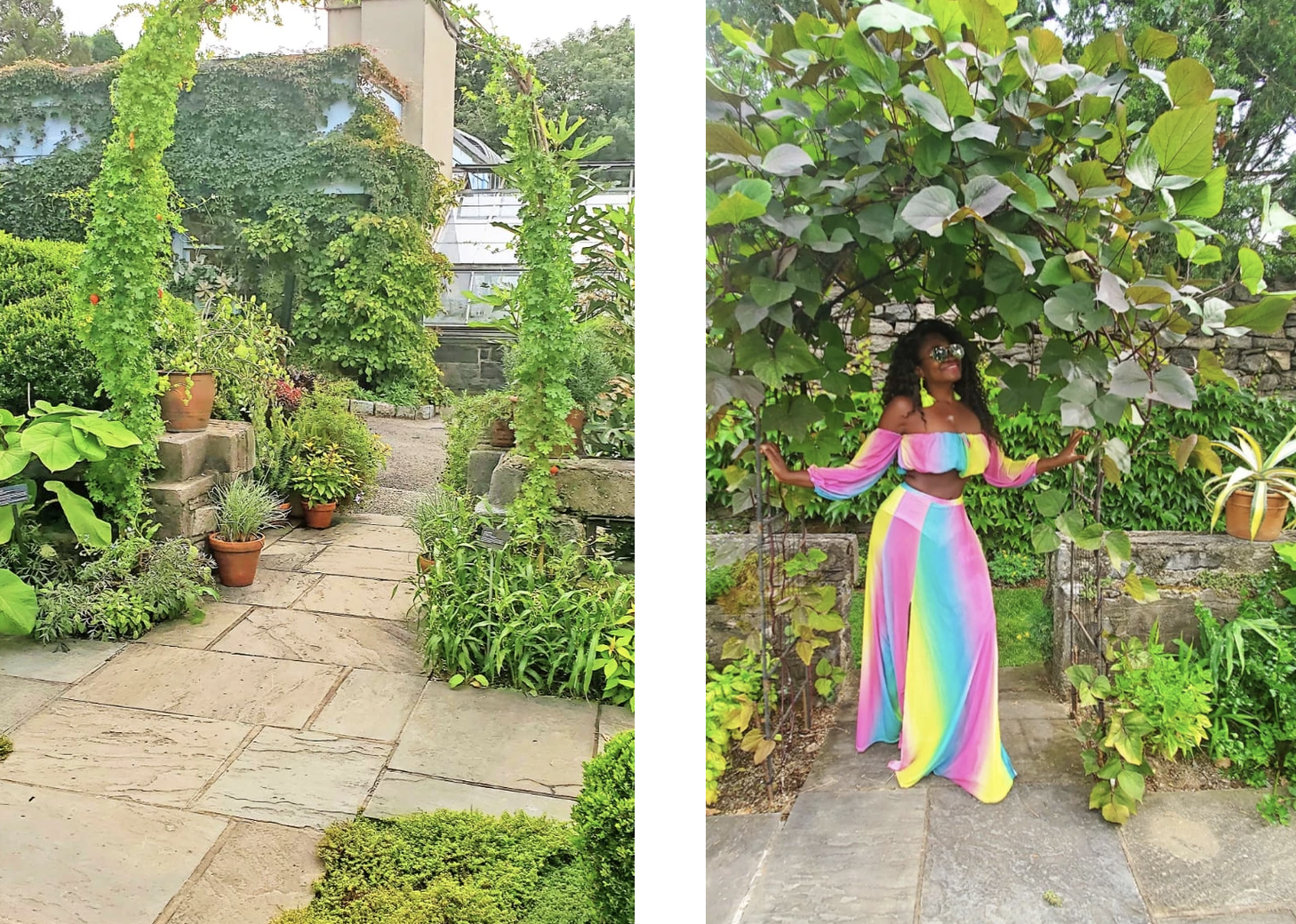 Hours of Operation and Cost
You can go to Wave Hill Gardens for free on Thursday (but a reservation is still required). On Monday you can see the reservations for that week, but it is only open on Thursday-Sunday from 10am-4:30pm.

What is Allowed
1. You can bring food to Wave Hill Public Gardens because the picnic areas are open. However, you are not allowed to bring a blanket, but you can sit on the grass like I did and eat lunch or if you are lucky you can find a bench to sit on. There are many benches throughout Wave Hill.
2. There are many places are Wave Hill where you can have a great photo opportunity or if you are someone that loves content for social media you do so. However, no drones are allowed or no commercial photography sessions. If it is a professionally photography session you will have to pay a premium fee. I had my tripod, vlogging camera, and cell phone, and I had no issues.
Conclusion
You will also be able to see beautiful views of New Jersey while you sit on the grass and just relax. It truly is a very relaxing place as well as quite educational. There are definitely a lot of bees, so if you need to put on bug-off, I would recommend it.
Remember, The Bronx is a beautiful part of Nyc, so I welcome you to where I live, explore and get to know it, and check out Wave Hill if you are in the neighborhood.