5 Summer Activities To Do In Nyc for all travelers. Let's face it, as a Native New Yorker, i'm use to the beautiful chaotic energy of my city. However, if you are coming to NYC alone this summer, these 5 summer activities you should do.
1. QCNY SPA
I recently went to QCNY SPA (click here) and it is definitely a summer activity you should do in NYC. You can take a ferry ride that is about 15 minutes to Governor's Island.Did I mention that you can go to the spa for free if it is your birthday? Yes, you must come with someone else that pays full prices and you'll receive your SPA entry free. You will also receive a birthday gift for your birthday.
2. Hot Tub Boat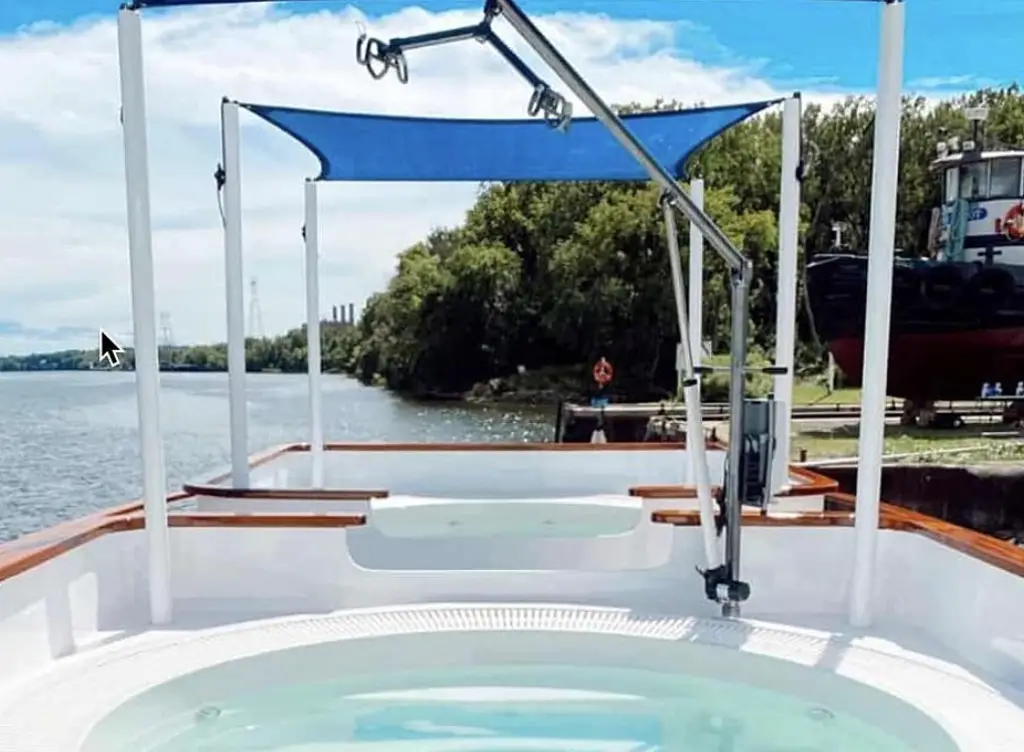 You can relax in a hot tub on a boat and enjoy your summer day in NYC. The boat excursion is for 90 minutes and you can do it alone, with someone else, or with a group. You can also bring your out items to eat/drink on the boat. The best part is that you don't have to share a hot tub with anyone that is not included in your party.
Get The Guide list 30 Summer Activities To Do In NYC to enjoy your time in New York.
3. Central Park Gondola & 4. Row Boats
Central Park Gondola is must see if in NYC. Both tourists and New Yorkers love it. Did you know that you can get on a gondola ride in NYC? See My Post on Gondolas In NYC as well as my youtube video. It truly is an epic must do experience. You can bring your own food/drink on your gondola ride. A little tip when you get to Central Park Boathouse then you know you're in the right location.
Central Park also has rowboats that you can use if you prefer a rowboat instead of a Gondola. You will have to operate the rowboat on your own. If you reserve a gondola, you will have a gondolier that will operate your Gondola Boat.
5. Wave Hill Garden
Wave Hill Garden Is a must do summer activity in NYC. It is one of the prettiest gardens I've seen in NYC. There are days that it is free. You can sit on the grass and just relax all day. Another option is to walk about and see all of the beautiful flowers and beautiful and archways. See Wave Hill Garden Post to find out more above Wave Hill.
Rail Explorers (Bonus Activity)
Rail Explorers is in New York but not NYC but it's a definite must visit if in New York. You can rent a car to go there for a day. You can ride bikes attached to a track and see the beautiful of New York around you. See Rail Explorers Post Here for more details. It's a must visit this summer in New York. It's worth the trip.